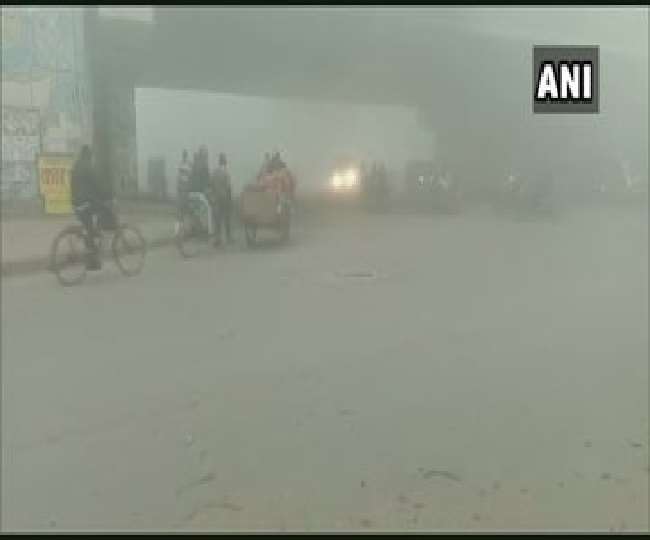 New Delhi 25 December Weather updates: Most of the northern states felt cold again after relief from the cold for the last three-four days. Today, December 25, cold temperatures have come down in Delhi, Punjab, Haryana, Uttar Pradesh, Haryana and Uttarakhand. Delhi's Safdarjung recorded a low of 6.6 degrees today. According to the meteorological department, the temperature has dropped compared to yesterday. On the other hand, due to the Ga Punjab fog, the viability in Amritsar in Punjab was low. The minimum temperature in Ludhiana is expected to be 2 degrees today and tomorrow. The meteorological department has given information about this.
According to the report, the temperature will drop again. Today we will be able to catch the cold again due to snowfall in the mountainous areas and winds coming from the north-east. At the same time on Mount Abu in Rajasthan, morning dew drops are turning into snow. That is, it remains cold in this state. Meerut, located in UP, is expected to have a minimum of five degrees Celsius and a maximum of 23 degrees Celsius today. At the same time, it is forecast to grow cold here after Christmas.
A cold alert has been issued for rains in Punjab on December 27
According to meteorologists, cold wave conditions prevailed in all the districts of Punjab for the next two days. It will be cold at night. The average temperature in the state is recorded at 3 to 5 degrees at night and about 20 degrees during the day. Rains are expected in various districts of Punjab on December 27. These include Doaba and Amritsar region. According to the report, Ludhiana in Punjab had the coldest temperature at 2.8 degrees.
It will be cold in Chhattisgarh
If we talk about Chhattisgarh, the wind direction has changed here and the temperature has risen in most parts of the state, including the capital Raipur. It was not cold anywhere except the fort on Wednesday. According to the meteorological department, the cold will increase due to the resurgence of northeast winds in the state. Cold waves can be seen in Surguja and Bilaspur from the night itself. After one or two days, it is likely to grow cold in the plains and Bastar.
Jharkhand will have relief till December 29
According to media reports, Jharkhand will not get cold till December 29. The maximum temperature has been increased by 2 degrees due to the Western Disturbances. Two days later, on December 26, the maximum temperature will rise further as another strong western disturbance from northern India is about to enter Jharkhand. Due to which the weather will change and light rain is expected in some places.
Download the Jagran app and get job alerts, jokes, shayari, radio and other services with all the news in the news world