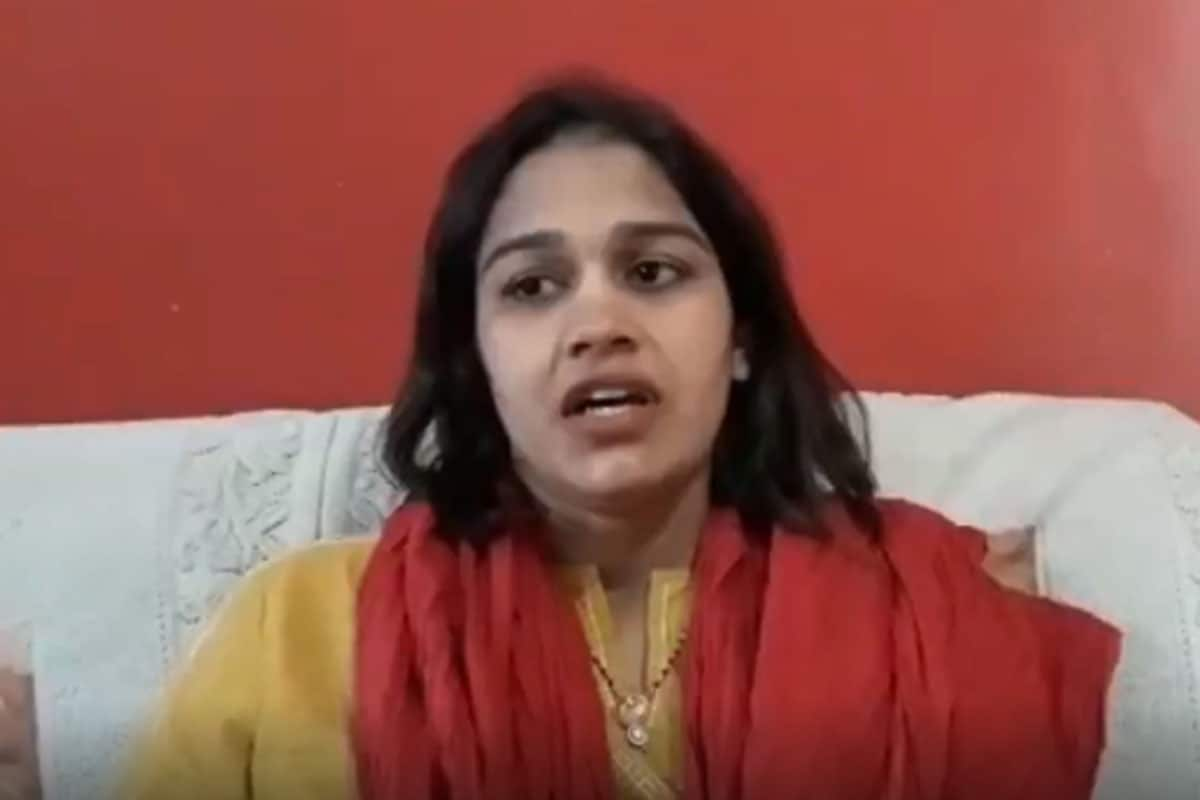 Pulley ladder.
International women wrestlers and cousins ​​Babita Fogat and Vinesh Fogat are at odds with the peasant movement. A 'Twitter war' has started between them on farmers' issues. Babita Fogat hijacked the peasant movement by piecemeal gangs and later by SYYL in Punjab. Vinesh now wrote a reply to this saying that he should not use vain language on the society that makes him a player.
Explain that farmers' organizations are constantly agitating with demands including repeal of agricultural laws. Babita Fogat, president of the Women's Development Corporation and a naughty young woman, tweeted a note on the peasant movement. Babita wrote, 'Now it seems that this gang has shattered the peasant movement. Farmers should come back because PM Modi will never allow the rights of farmers to be violated. Congress and the Left can never do the farmer any good.
Now that this gang seems to have shattered the peasant movement, I urge all the peasant brothers to join hands and return to their homes. Respected Prime Minister narendramodi Yes, the farmer will never let the rights of the brothers die. Congress and the Left can never do good to the farmer.

– Babita Fogat (@ BabitaFogat) December 14, 2020
The very next day, Babita raised the issue of SYL in another tweet and talked about releasing water from Punjab to farmers in Haryana.
S.Y.L. That is the lifeline of Haryana, so I appeal to Punjab to give its share of water to the farmers of Haryana, Punjab must think about the interests of the farmers of Haryana.# Sutlej No fleet # Water It is not wise to go anywhere but give it to a Haryana farmer.#Syl_haraina_k_kisnas_ka_haka_ hai

– Babita Fogat (@ BabitaFogat) December 14, 2020
Babita's tweet is getting a lot of criticism on social media. Many people on social media are talking in support of Babita farmers. At the same time, Fogat Khap wants Babita to resign as chairman. Meanwhile, Khel Ratna Award-winning international wrestler Vinesh Fogat has taken to Twitter to target a tweet from Vinita. It is a good thing to do, but as you have always raised the name of the country, state, society and your family through your game. Have the same respect and dignity in politics too. Don't hurt the feelings of those who always contribute to make a player in the field of play.
A player is always a player no matter what the field .. I urge the players, especially the players from Haryana .. It is a good thing to do politics, but as you have played your country, state, society and your game the family name is always elevated Are .. (1/2)

– Vinesh Fogat (@fogat_vinesh) December 15, 2020
With Vinesh's reply, Babita Fogat is constantly being instructed to take lessons from her sister on social media. Vinesh's tweet is being written that Babita should also come out in favor of farmers. Protesters have been living on Delhi's borders for 20 days
Explain that farmers in Punjab, Haryana, Western Uttar Pradesh and other states are strongly opposed to agricultural laws. They have been stationed at the Delhi border for the last twenty days. On Monday the farmers went on a fast in support of their demands.
The farmers have demanded the central government to repeal the law immediately. For the solution of this problem and for the interlocutory, six rounds of talks have been held between 40 farmer organizations and the central government, but no result has been achieved yet.