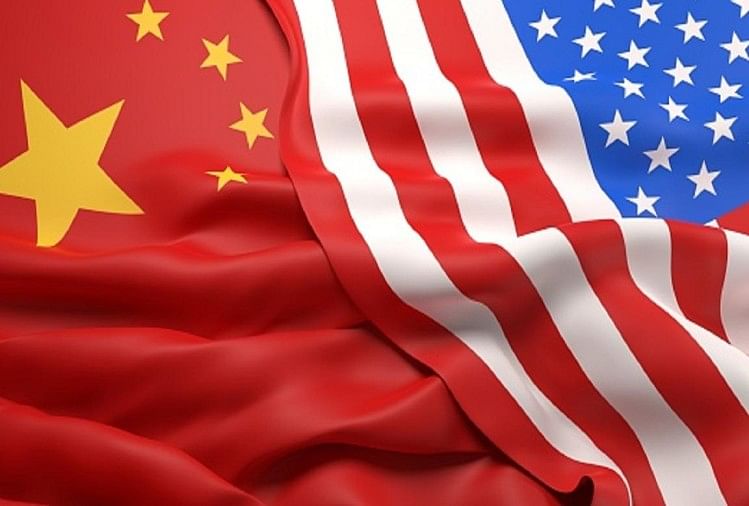 World Desk, Amar Ujala, Brussels
Fri, 25 Dec 2020 03:10 PM IST Updated
Despite the proposed investment agreement between China and the European Union (EU), the signing program has been postponed. It is said that America got the initial screw stuck in it. France and Poland then announced their veto. Earlier, the agreement was expected to be signed this week.
The meeting between EU trade negotiator Valdis Dombrovkis and China's trade negotiator Liu Hee was also finalized to finalize the terms of the agreement, but the meeting had to be postponed. The news came earlier that Biden's team had imposed the ceasefire on US President-elect.
Biden's nominated national security adviser, Jack Sullivan, conveyed the message that the next US administration wants to discuss general concerns with China on economic issues with its European partners as soon as possible. It was already feared that if the EU reached a separate agreement, the move would be against the will of President-elect Biden, who has drawn up a joint strategy with Europe in the case of China.
Following these reports, France made it clear that it would not support an investment agreement with China. "France is not interested in getting an investment facility in China if we cannot move towards the abolition of forced labor," Frank Rister, France's deputy trade minister, told the Paris newspaper La Monde.
The register said trade agreements should be used to make progress on social issues. He said the agreement would give more access to the Chinese market, but would not protect European investments. Rister said it was important to protect European companies from the possibility of sudden nationalization in China. Rister claimed that Belgium, Luxembourg and the Netherlands were also with France on the matter.
Poland, on the other hand, urged the EU on Thursday not to rush into an agreement with China. He said he should take a step in this direction by collaborating with America. According to the Politico.EU website, the EU diplomat acknowledged in his remarks that the EU has faced opposition from many member states on the issue of the EU-China agreement. The main reason for the protest is that the provision for protection of investments in China is allegedly weakened and does not include the condition of forced labor closure.
Neither China nor the EU has said when the next round of talks between the two sides will take place. On media questions about this, only from both places it was said that China and the EU are in constant touch and trying to resolve the remaining issues.