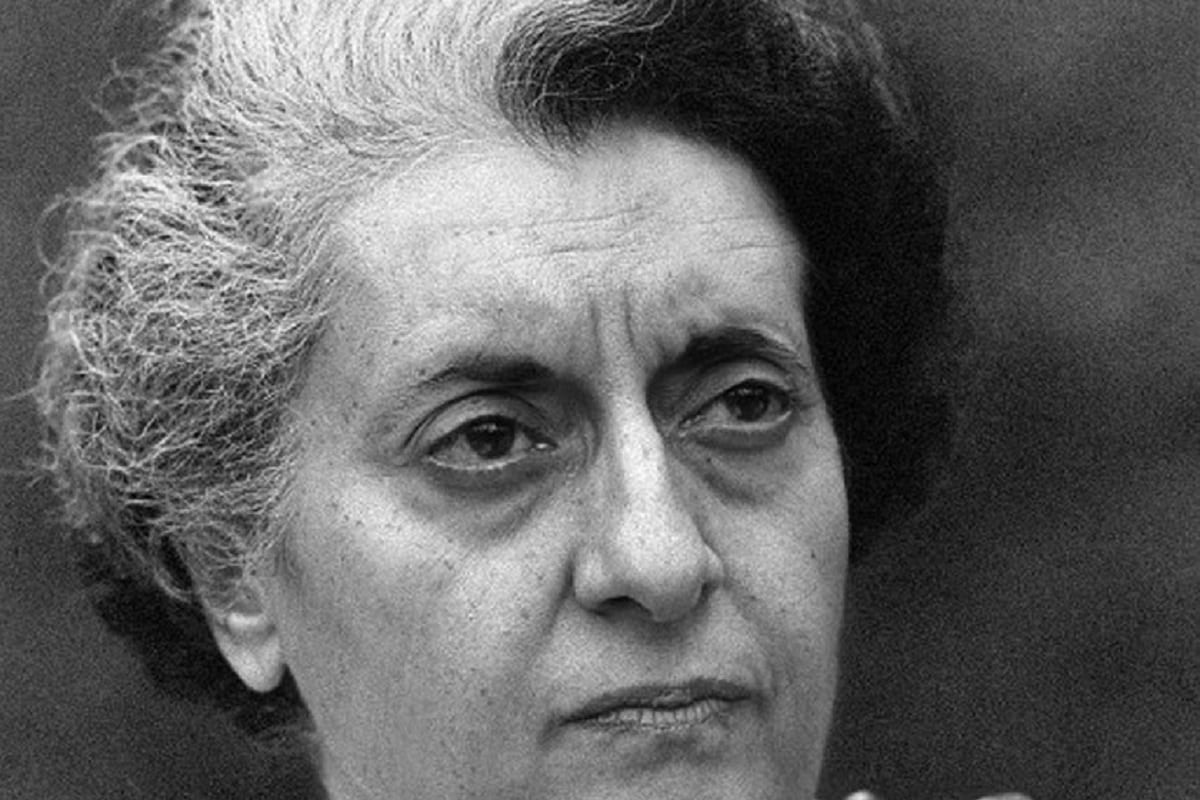 August 16, 1971 was the day when Indira Gandhi, despite US warnings, was forced to surrender to the Pakistani army not only by digging around, but also by breaking Pakistan and making the new country Bangladesh. These deep wounds of Pakistan have turned green again today.
In those days, Indira Gandhi became the most popular figure among the people of Pakistan. It can be surmised that when Prime Minister Zulfikar Ali Bhutto was hanged in Pakistan in the 1980s after a military coup, it was said in Pakistan that if Indira were in power, she would send a commando and save Bhutto. Of course Indira doesn't do that, but the Pakistanis at least thought so.
The way in which Indira Gandhi divided Pakistan into two parts and created a new country by keeping an eye on America could hardly have been done by any Prime Minister or she would have dared.
During the 1971 war against Pakistan, it then took military action, bringing the two world powers face to face. Making Bangladesh a new country, it may not be under any other Prime Minister.Yahya Khan was the star of American eyes
In 1971, when atrocities in East Pakistan increased significantly. Its impact began to fall on India and the border states of India, then it became necessary to take action in the situation. Pakistan's ruling General Yahya Khan was a star in America's eyes. The then US President Richard Nixon liked him.
Also read – What is the revenue police, why is it difficult to get rid of the 160 year old British system?
The American administration did not like Indian Prime Minister Indira Gandhi at that time. In 1971, when it seemed that India could take military action in East Pakistan, Indira Gandhi arrived in the US in November.
Indira Gandhi and Richard Nixon found America very cold. Even Nixon was not very good towards India.
Nixon decided to give a stern warning to Indira
On the evening of the meeting, insulting words were used for Indira in a conversation between President Nixon and Secretary of State Henry Kissinger. Nixon called him "Old Witch" and Kissinger "Bastard" Indian. Indira was given a stern warning during the second day's meeting.
The meeting was not good
The beginning of the meeting was a mess. The way Nixon was starting with the gesture, Indira got the same answer. Indira took such a cold stance throughout the meeting, as if she didn't care about Nixon. Knicks warned, "If India dares to take military action in East Pakistan, the results will not be good." India must repent.
Indira Gandhi went to the Soviet Union before her US tour. Where he met with Soviet Chief Brezhnev and said he would help India.
Indira was made of some other clay
For any other country, these warnings would have been sweating, but Indira was made of some other clay. He did the same with Nixon as anyone else.
Also read – Most gourmet countries, who spend hours on food, know where India is on the list
She had previously served in the Soviet Union
Indira was not only proud but would not compromise with respect. She also visited the Soviet Union in September before visiting the US. Moscow desperately needed political support, along with military supplies to India. She had a meeting with Prime Minister Kishigan on the very first day of her arrival. He made it clear that he would only do so with the country's original head, Brezhnev, whom he had come to talk to. The next day I had a conversation with Brezhnev. In 1971, the way Indira threw the dice for America and the Soviet Union was a very foreign and prudent foreign policy.
After the defeat of Pakistan in the 1971 war and the birth of Bangladesh as a nation, Indira Gandhi emerged as a ferocious woman around the world.
Nixon went berserk due to Indian military action
Just back from America, Indiraji decided what to do now. Three days later, in the first week of December, Indian forces launched an operation in East Pakistan. The legs of the Pakistani army began to disintegrate. When the news reached Washington, Nixon went berserk. He did not even expect India to do this despite his warning.
Indira replied quickly
Disappointed Nixon approached China to see if it could take action against India, China was not ready. Now Indira was forced to call a direct ceasefire. The answer came in silence – no, it can't happen. The U.S. ordered its seventh fleet to reach the Indian Ocean. So the Soviet Union immediately stood up. India called a ceasefire but surrendered to Pakistan on December 17, when it lost. After this, Indian troops carried out a flag march in Dhaka.
Also read – Find out which countries America considers the godfather of terrorism
Then we can also occupy the territory of Pakistan
This was the time when Indian troops wanted to go west of the Pakistani border and capture the area, but Indira did not. He conveyed a message to Washington through Moscow that he had no intention of seizing Pakistan's borders. They did what they had to do.
Then everyone recognized Bangladesh one by one.
Bhuta was the first to recognize Bangladesh at the behest of Indira. India then became the second country to do so. Within a month of the formation of Bangladesh, Bangladesh was recognized by most of the United Nations. This victory and the military campaign suddenly changed the image of Indira and India all over the world. Indira really came into the world as Durga and Iron Woman.
Nixon never forgot that
Nixon never forgot this wound. Yahya Khan lost power in Pakistan. He had to hand over power to Zulfikar Ali Bhutto. As soon as he came to power, Bhutto stripped him of all rights and positions and imprisoned him.