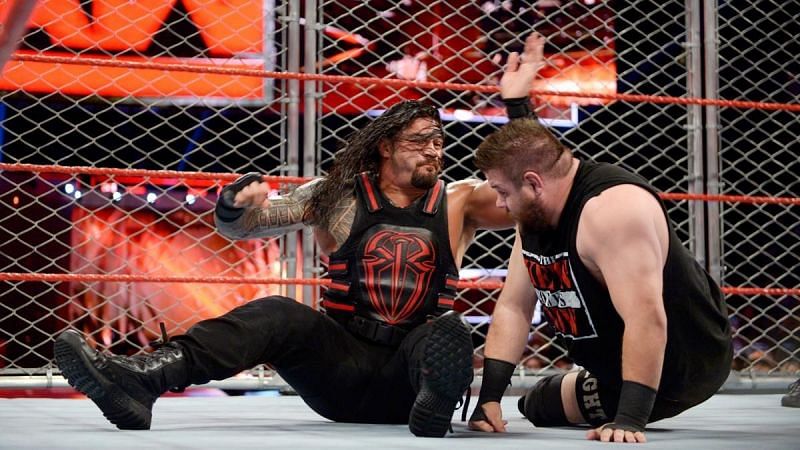 WWE has announced a bang match for the last WWE SmackDown show of the year 2020. The match is set to take place between WWE Universal Champion Roman Reyns and Kevin Owens. The special thing is that it will be a match in a steel cage. This is not the first time Kevin Owens and Roman Reyns have faced off in a steel cage. Even before this both matches have been kept in steel cages. In which the Roman Reigns triumphed.
Also read: WWE Wrestler, 41, 5 feet 4 inches, claims to have a big bang in his first job before 2021
What are the rules of a WWE steel cage match
First of all, let us say that steel cages and hell in cell matches are different. The match in the steel cage is the one above which the shell is closed while the hull is completely closed. So let us now tell you some rules that superstars can win this match.
Also read: 3 Asian wrestlers currently have the most success in the WWE
The first rule is the same as in every match. It's like pinning and winning. The second performance can also beat the opponent. The wrestler who comes out of the steel cage is also considered a winner. Such as stepping out of a steel cage door completely and keeping both feet on the floor or stepping out into a steel cage.
Also read: More than 20 WWE veterans, many superstars announced to take part in the first episode of RAW in 2021
Explain that both matches took place in the recently concluded WWE TLC. In which the Roman Reigns won. However, his brother J. Uso is coming to the rescue of the Roman Reigns again and the match took no less than 2 on one. Kevin Owens performed well but the WWE Universal Champion defended his title.
According to reports, this will be a pre-record in a steel cage match. The feud between Kevin Owens and Roman Reyns is getting a very good response. Both have been enemies before. Now to see how the animosity between the two progresses in the new year, it is also going to say that they will match in the Royal Rumble.
Published December 24, 2020, 21:50 IST