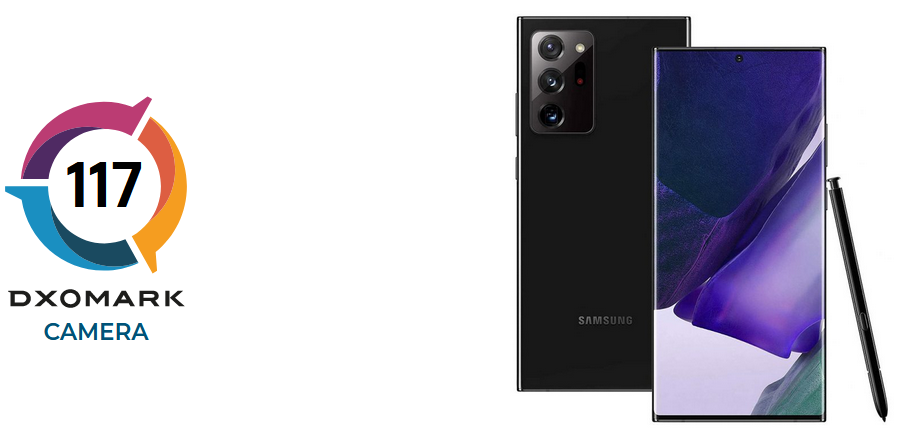 The Samsung Galaxy Note 20 Ultra 5G has just been reviewed again by the well-known camera review brand DxOMark. Tests revealed that the company's flagship Snapdragon version scored lower than its Exynos variant.
Looking at the scores, the Snapdragon version that was reviewed recently scored 117 points in DxOMark camera test while the Exynos variant scored 120 points when it passed the same tests. The handset received 119 points for its photography, 75 for its zoom and 103 points for its video recording. DxOMark noted that while the device offered "competent" performance with good "photographic versatility," it is still not as impressive as the smartphones at the top of its rankings.
Speaking of scoring, the company found that it offers vibrant colors in most images, with good detail in both indoor and outdoor shots. It even praised the device's bokeh mode and depth estimation, while its long-range zoom images maintained high levels of detail. Stabilization on videos was also quite effective, and white balance was neutral for both indoor and outdoor videos. Unfortunately, the flagship has suffered from various instances of instability in autofocus both during videos and photos.
Night scenes or other low-light scenarios had issues with the device, with noise noticeable in most images. Additionally, DxOMark also encountered a number of performance inconsistencies when capturing video, especially in terms of between-frame sharpness while walking. Although the Exynos and Snapdragon variants offer comparable performance, the company still prefers the former over the latter, due to its more erratic autofocus performance and higher noise levels.
NEXT NEXT: Samsung Galaxy S21 Ultra with Exynos 2100 and 12 GB of RAM for India and European markets identified
ALWAYS BE THE FIRST TO KNOW – FOLLOW US!