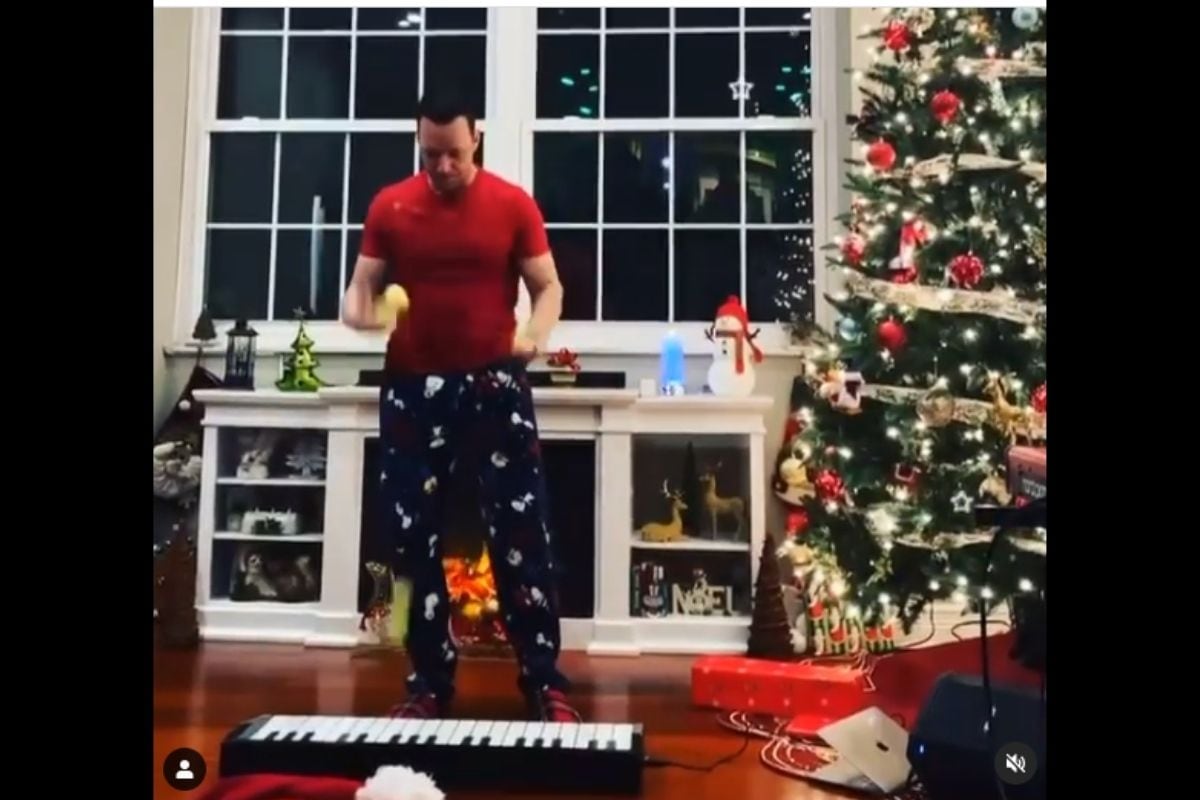 There is only one day left to Christmas and the Christmas songs have already started playing. As people get ready for the festival, a video of a man playing a unique version of Christmas carols using tennis balls went viral on the internet.
The video clip shared by an Instagram user named Charles Peachock shows the man playing we wish you a Merry Christmas by dropping the tennis ball on the piano keys. Peachock is reportedly a professional entertainer and was a finalist in America's Got talent in 2011. Sharing the video, Peachcock wrote that the video was shared on TikTok by his girlfriend's daughter. She wrote, "Crazy. My girlfriend's daughter @alexislnewman posted a (different) video on TikTok of me joking at our Christmas sleepover and well, of course … people like to watch me play the piano with balls! #viral Merry Christmas everyone! "
This amazing interpretation left people stunned as they flooded the comment section with their reactions. One user wrote: "Damn, I love it. It's great mate Merry Christmas …", while another user commented: "It's funny where Instagram takes you, but this is the best thing I've seen in ages !!"
A third user wrote asked Peachock if the song is pre-recorded on the keyboard and no matter which keys you press, it will play the right rhythm.
This isn't the first time Peachock has done this. Previously, he shared a video in which the man can be seen matching the beat of a freestyle rap by the American hip-hop artist Futuristic by juggling tennis balls. Sharing the video he wrote: "Rhymin & bouncin. Collaborate with @onlyfuturistic."
The video got a lot of attention and one of them is Futuristic, which dropped fire emojis in the comment.
Meanwhile, a video of a gas seller from Mexico singing Christmas carols in a completely different and unexpected way is making the rounds on the internet. The clip shows the gas vendor selling gas canisters singing the classic Christmas carol. He can be seen singing out loud: "Gas, gas, gas! Gas, gas, gas! Gas, gas, gas!"
Since the clip was shared on the microblogging site, it has sparked several reactions. The video has garnered 29,100 views and 1,400 likes so far, while many people retweet it because they find it quite creative.