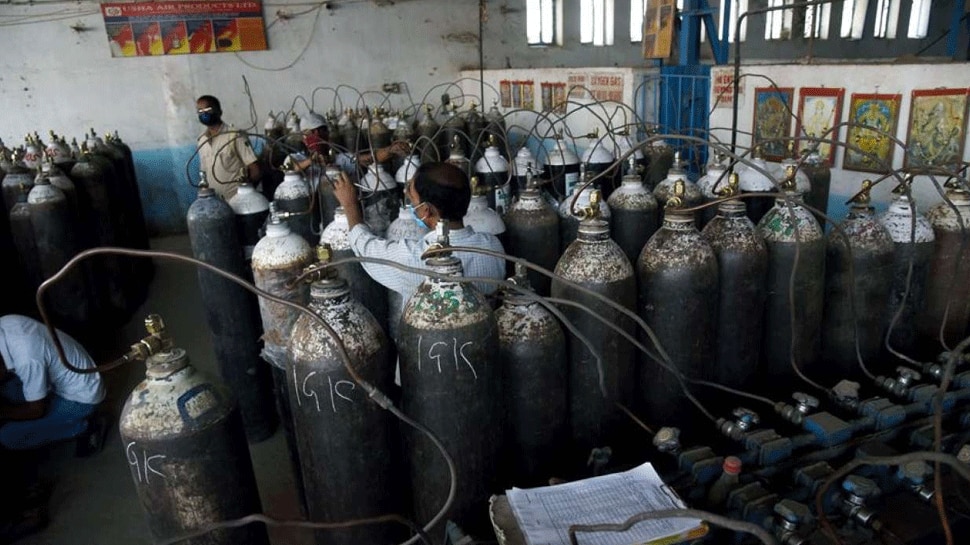 New Delhi: The Home Ministry has taken a big decision in view of the dire situation in the country due to the coronavirus and the huge shortage of oxygen. The home ministry has banned the supply of oxygen to industries from today. The order was issued by the Home Ministry to ensure easy supply of oxygen across the country. After this decision, the industry will get oxygen supply from the government.
According to the order, oxygen supply for industrial needs will not be possible from today. Except for category 9, there will be no restrictions on oxygen supply plants, oxygen generating plants and oxygen carrying vehicles.
READ ALSO: Supreme Court issues notice to Central Government on Corona epidemic, seeks answers on these 4 issues
The court rushed to another hospital
Let us know that hospitals across the country are facing acute shortage of oxygen. The situation in Delhi is even more dire. So far many hospitals have approached the High Court regarding the supply of oxygen. An application was filed before a bench of Justice Vipin Sanghi and Justice Rekha Palli of Saroj Super Specialty Hospital dedicated to Kovid patients on Thursday. A hearing is underway.
Patients have a right to first oxygen, the court said
On Wednesday, the Delhi High Court directed the Center to immediately cut off oxygen supply to industries. The court made the order during the hearing of a petition filed for lack of oxygen at Max Hospital. The court said patients have the first right to oxygen.
Also read – People took oxygen oxygen cylinders and started fleeing from corpses, read – What were the circumstances after the gas leak
The court reprimanded the government
The court reprimanded the central government, saying how is it possible for the government to be obscured by the reality of the land? We cannot leave people to die. Yesterday we were told you were trying to buy oxygen, what happened? It is a time of crisis. The government should tell the truth.
The court asked the central government why the supply of oxygen in industrial establishments should not be provided in hospitals for Koro patients. The court said the industry could wait for oxygen, but not for patients. The court further said that human life is in danger.
Live TV