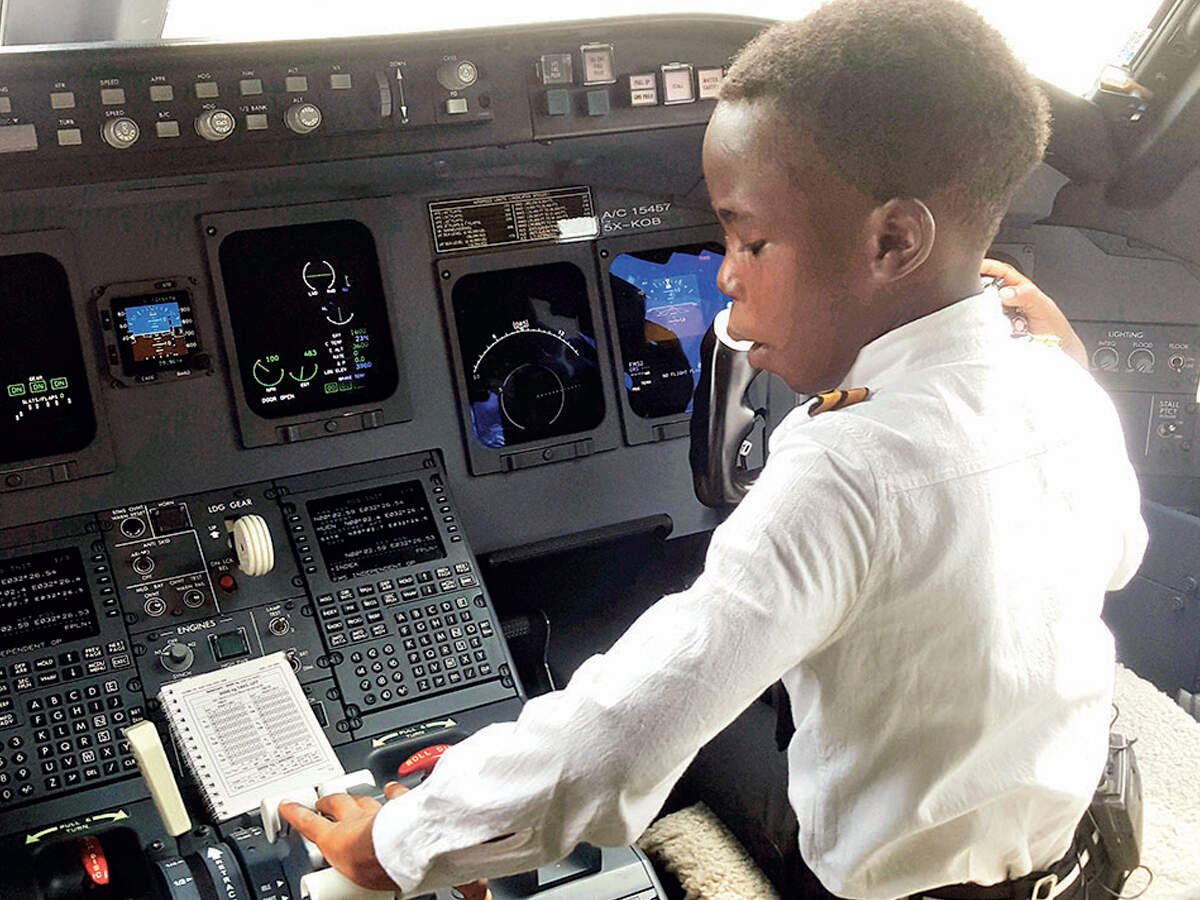 Graham Shema, an Elon Musk fan, flew like a trainee on Cessna 172 and is an aviation fanatic

A 7 year old Ugandan has become a sensation in his own
nation
with his early demonstration of aircraft knowledge and
budding
flying skills.
Graham Shema
he was interviewed by a local television and his name is placed in newspapers and on social media with "Captain".
The German ambassador and the country's transport minister invited him for the meetings. A lover of mathematics and science, the student flew as an apprentice three times on a Cessna 172.
He says he wants to be a pilot and an astronaut and one day he will go to Mars. "My model is Elon Musk," said the boy, a white pilot shirt and black pants hugging his small build.



"I like Elon Musk because I want to learn about space with him, go with him into space and also to have a handshake." Musk founded SpaceX and the private missile company recently launched two Americans into orbit and hopes to one day send humans to Mars.
Recently one morning at Entebbe International Airport in Uganda, his instructor asked him to explain how the engines of a Bombardier CRJ9000 plane parked on the tarmac worked. Her voice struggling to overcome the roar of airplane engines, Shema said: "The inlet pipes suck the air and inject it into the compressor, the compressor squeezes it with the fans, after crushing it with the fans, it becomes hot, "Shema said, gesturing playfully and detailed as an engine creates thrust.