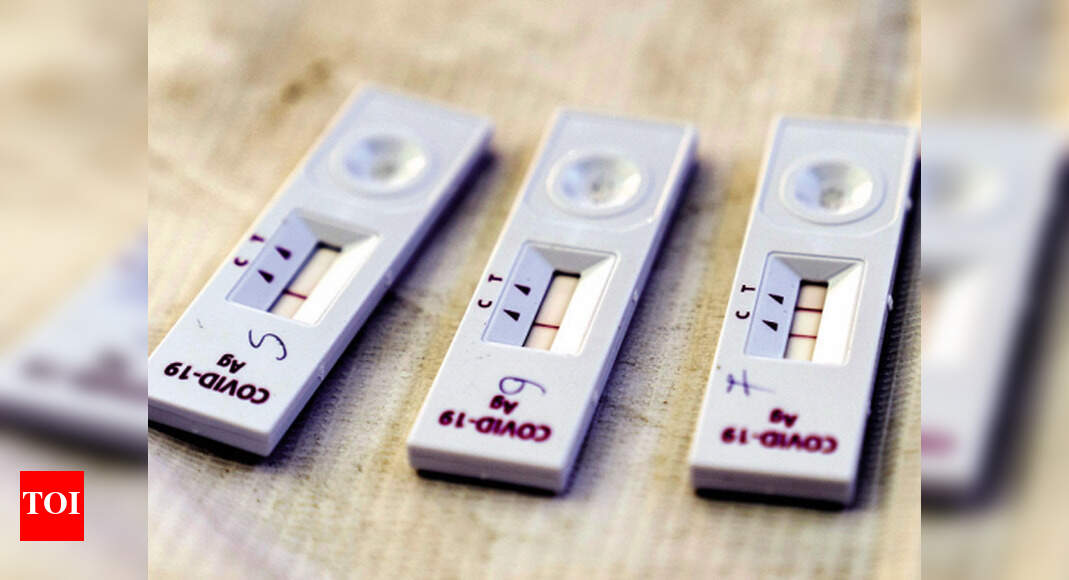 HYDERABAD: Seven people who have returned from the UK to Telangana in the past month have tested positive for the Covid-19 virus. Their samples have now been sent to the Center for Cellular and Molecular Biology (CCMB) for genome sequencing to find out if they are influenced by the existing strain or if it is a recently mutated and highly infectious B.1.1.7 variant found in the UK.
Sources told TOI that not wanting to take any chances, state health officials have entered a state of maximum alert and are aggressively monitoring the contacts of those who tested positive.
"The seven patients come from the districts of Hyderabad, Medchal, Warangal Urban, Siddipet and Jagityal. They were held in solitary confinement in various hospitals, separated from other Covid-19 patients, "a health department official said, adding that special wards will need to be set up for returnees to the UK who tested positive.
Of the approximately 1,200 people who have returned to Telangana from the UK since 9 December, 846 have been tested. "All seven patients who tested positive are monitored separately and people who have come into contact with them are tracked down. We are also monitoring those returnees who tested negative, "Health Minister Eatala Rajender said in an official statement.
In the wake of global concerns about the new variant of the existing novel coronavirus, the minister called on people to be vigilant. He suggested that people observe the upcoming Christmas, New Year and Sankranti celebrations at home, urging everyone to follow Covid precautions, including wearing masks, hand hygiene and physical distancing.