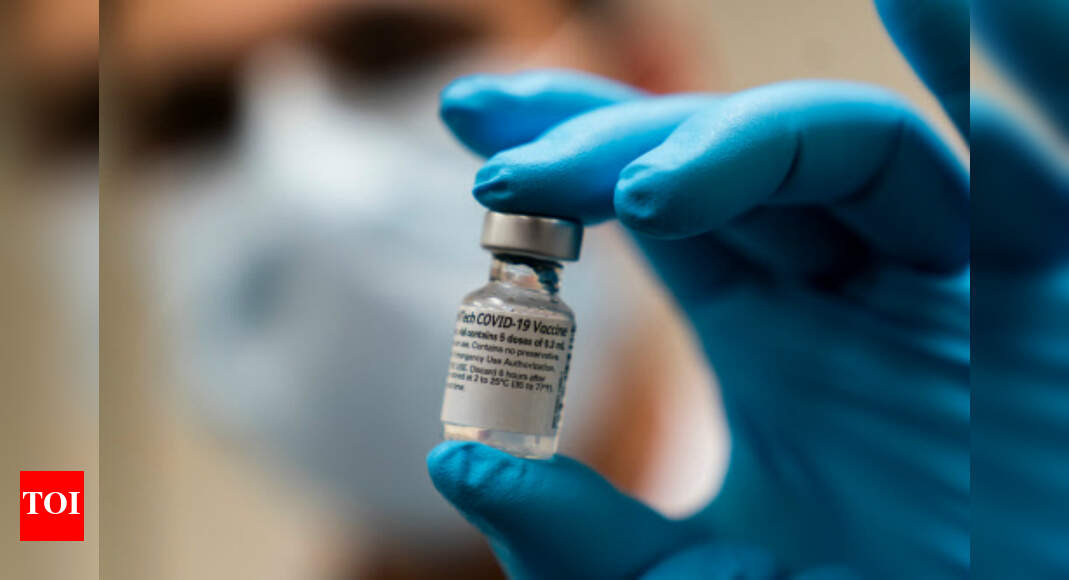 HYDERABAD: According to the estimates of potential beneficiaries of the Covid-19 vaccine in each state, Telangana ranks 13th out of the country's 20 major states, while Andhra Pradesh ranks 10th. Although the initial number of doses given to each state will depend on these numbers, there is currently no clarity on how many doses will come in the first batch.
According to estimates (based on census data and data from the National Family Health Survey-5) Telangana has 79 lakh people over the age of 50, which is one of four categories of beneficiaries. State health authorities set the number of people above 50 at around 67 lakh and the number of beneficiaries could be between 80lakh and 85 lakh.
Telangana was given 1.6 crore doses by the Center, which most likely would have come gradually. State health authorities, however, are bracing for a capacity to store the full 1.6 crore dose at once.
"At the moment, we know how many doses will be provided in the first batch. Initially, we were asked to prepare the list of health workers first, which was done. As for frontline workers of the police, panchayat raj and municipal administration department, there are 1.5 lakh beneficiaries. However, we have prepared the ability to store the full 1.6 crore dose. If they are provided in one go, we are ready to accept and can complete the vaccination of all beneficiaries in a single step, "said Director of Public Health, Dr G Srinivasa Rao.
Starting in mid-January, when the vaccination program could be rolled out in the state, the first batch to be occupied will be healthcare personnel. Telangana has identified 2.75 lakh health workers, including those from government and private facilities, and is now registering frontline workers on CoWin software. Meanwhile, state health authorities have issued internal orders to identify civil society organizations that can be included in vaccination campaigns.