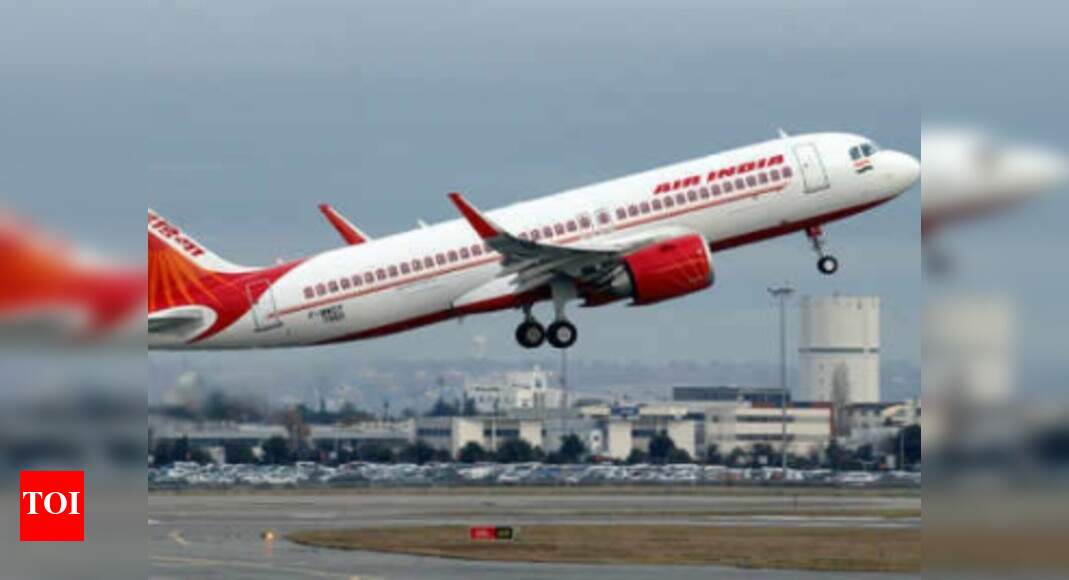 NEW DELHI: Air India asked their employees who submitted their expression of interest to purchase the airline to stay away from "political issues" and any strategic issues that impact divestment.
Just over 200 employees, led by the AI ​​(commercial) director Meenakshi Mallik, had submitted their EOI to the airline earlier this week.
"… Such employees are required not to handle matters relating to policy and other strategic company matters that could impact the divestment of AI or any information that may be used directly or indirectly in this regard. However, such employees can continue to manage the normal daily activities of the company…. Non-compliance will be taken seriously e necessary action it will be taken against them as deemed appropriate, "AI said in an ex officio order issued Thursday.
The airline also asked employees to "submit a formal declaration of participation in the management employee consortium" to the airline.
A fund from Seychelles and the financial investor for the 209 consortia of employees led by Meenakshi Mallik who presented the EOI on Monday. This offer is not supported by the majority of pilots and cabin crew. The plan of the 209 employees is to get each person to contribute up to Rs 1 lakh; owns 51% of AI and the investor will keep the remaining 49% stake. The artificial intelligence has a collective debt with liabilities of more than 90,000 crore of Rupees.
Mallik's note previously circulated to employees about the offer said, "Financially, I know we don't have the means to go through this bidding process alone. We therefore looked for a private equity fund that will invest in the company. The employees will own and control 51% and the financial partner 49%. "
"I am aware of the several years of hard work and commitment that all of you have invested in this company. For many, AI is their home and integral part of their identity … (the terms of divestment) allow AI employees to take responsibility and ownership … We have a once in a lifetime opportunity before us ", he has declared.
"Until we go through the expression of interest phase, there is no need to raise money from employees … having successfully completed phase 1, we are planning our offering in such a way that no single employee will have to contribute more than Rs 1 lakh, "added note.