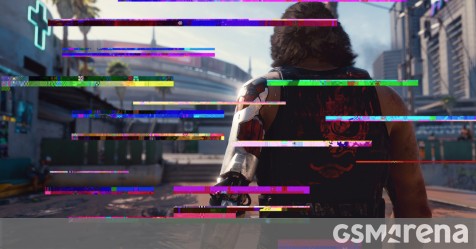 Sony Interactive Entertainment announced today that it will remove CD Project Red's Cyberpunk 2077 from its online PlayStation Store. It also announced that it will offer full refunds to those who have already purchased the game.
SIE is committed to ensuring a high level of customer satisfaction and we will start offering a full refund to all players who have purchased Cyberpunk 2077 via PlayStation Store and want a refund. Visit the following link to initiate the refund: https://t.co/DEZlC0LmUG.

– Ask PlayStation (@AskPlayStation) December 18, 2020
The company has created a website where customers can register to submit their refund request. Once you have confirmed that you have purchased the game from PlayStation Store, you should get your refund. However, this can be difficult at the moment as the company is inundated with many inquiries from disgruntled customers.
CD Project Red launched Cyberpunk 2077 on December 10 on Windows 10, PlayStation 4, Xbox One, and Stadia. The game was initially announced in 2012, but the launch date was set for April 16, 2020, which was eventually postponed. September 17, then to November 19, and finally a December 10.
Since its release, users have complained of excessive issues across multiple platforms, but particularly the two home consoles. PlayStation and Xbox owners have experienced poor performance, with frame rates often dropping below 30 and even 20fps while gaming, as well as crashes that would have sent them to the console's home screen. Performance is particularly poor on the base PS4 and Xbox One S, although the PS4 Pro and Xbox One X aren't significantly better.
The game has also proved inherently flawed, with problems in the game world that can cause characters to behave in unexpected ways, making the game difficult even if you ignore the other problems.
The only way to run the game without performance issues was to play it on a next generation console. A PS5 or an Xbox Series X | S can force the game to run better, but that won't fix the crash and game code issues anyway. Note that the game currently does not have a dedicated version for next-generation consoles and uses backwards compatibility to play the PS4 and Xbox One versions.
The PC version is relatively well off in comparison. While the game has extreme CPU and GPU requirements that far exceed the company's stated system requirements and the game's code issues persist, if you have a high-end gaming PC, you can at least enjoy the playable framerates.
When users first complained about problems with the game, CDPR released a statement on December 14 apologizing for the situation on consoles and also stating that they will soon release smaller updates and then larger patches first in January and later. in February. They also asked players on PlayStation and Xbox to refund the game if they were not satisfied.
Important update for @Game station Users pic.twitter.com/fCB4z74M3z

– Cyberpunk 2077 (@CyberpunkGame) December 18, 2020
Subsequently, today SIE released a statement saying it will remove the game from its store until further notice and that players who have already purchased it can request a full refund. This statement was followed later by one from CDPR, which said that it is still possible to purchase the physical copy through other stores and anyone who still has the game will continue to receive updates.
This is the first time Sony has had to remove a AAA title from its PlayStation Store due to game issues. We've seen situations in the past, like with the PC release of Batman Arkham Knight, where the developer pulled the title due to issues at launch, but the platform owner rarely had to step in and pull the plug. This gives us an idea of ​​the volume of complaints the company must have received during the week and also the severity of the issues involved. It wouldn't be in Sony's best interest at all to have a major title that performs so badly in its store, even if it's on its upcoming model.
At the time of this writing, Microsoft has not released a state of the game statement on its online store. However, you could still request a refund on Xbox if you're not satisfied.
On a personal note, as a person who is 30 hours into the game on PC, I mostly have mixed feelings about it after reaching what feels like midway through the main story (I spend more time doing side missions). I would have a lot more thoughts on the game once my playthrough is over and if you are interested in some sort of review, let me know in the comments below.
source