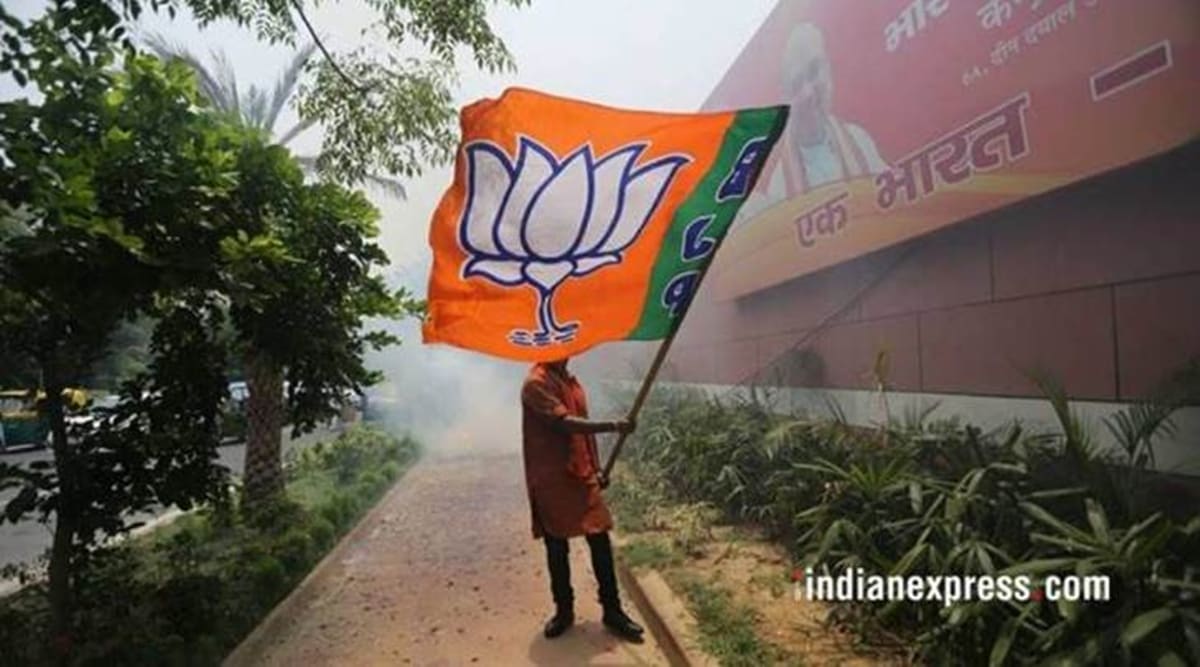 In a major setback for Janata Dal United in Arunachal Pradesh, six of its seven MLAs have joined the BJP ruling, a bulletin issued by the state legislature said. The JD (U) is an ally of the BJP and together they govern the state of Bihar.
The JD (U) MLA who changed teams are Talem Taboh of the Rumgong Assembly constituency, Hayeng Mangfi (Chayang Tajo), Jikke Tako (Tali), Dorjee Wangdi Kharma (Kalaktang), Dongru Siongju (Bomdila) and Kanggong Taku of the Mariyang-Geku constituency, the bulletin said. In early November, the JD (U) had issued demonstration notices to Siongju, Kharma and Taku for "anti-party" activities and suspended them.
The six JD (U) MLA had previously elected Talem Taboh as the new leader of the Legislative Party allegedly unbeknownst to the senior party members.
Joining the saffron party is also the only MLA of the Arunachal People's Party (PPA), Kardo Nyigyor of the Likabali constituency. The MLA PPA was also suspended by the regional organization earlier this month.
"We accepted their letters communicating their intention to join the party," said BJP chairman of Arunachal Pradesh BR Waghe, quoting the PTI.
The JD (U), led by Bihar Prime Minister Nitish Kumar, won seven of the 15 seats it contested in the 2019 assembly elections and emerged as the second largest party after the BJP, which had won 41 seats.
After the move, the BJP now has 48 MLAs in the House of 60, while the JD (U) remains only one. The Congress and the National People's Party (NPP) have four members each.
Nitish Friday tried to downplay the split. "We are focusing on our meeting proposal. They went their own way, "Kumar said in response to questions from reporters about the split ahead of the JD (U) national executive and national council meetings scheduled here this weekend.
Meanwhile, the opposition in Bihar, the RJD Congress, said the Arunachal development hinted at the shape of things to come in Bihar. "The BJP, violating the coalition's dharma, tried to send a clear message that it cares about two screams about Nitish Kumar, who, on the other hand, is wary of even reacting," National Vice President RJD Shivanand Tiwary said in his statement.
(With PTI inputs)