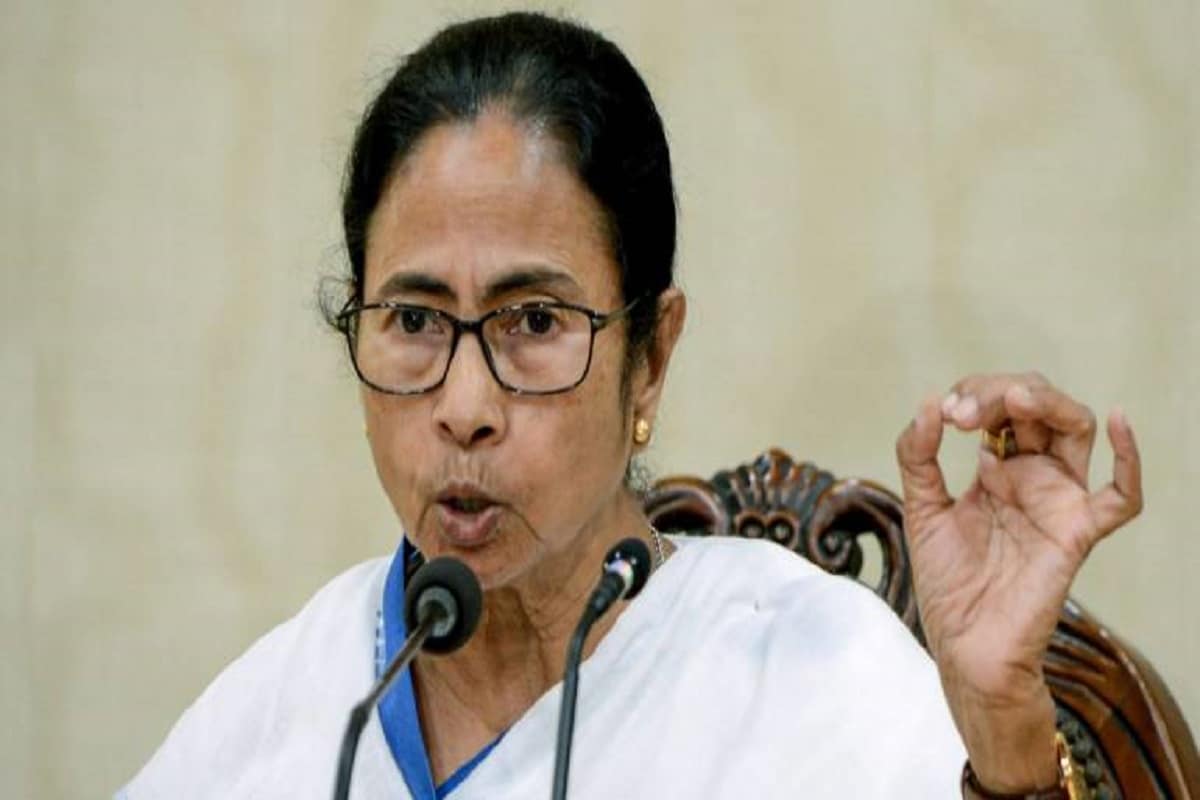 The Mamata Banerjee government has further weakened after the resignation of TMC MLA Shilbhadra Dutt.
After Suvendu Adhikari (Suvendu Adhikari) and Asansol Municipal Corporation Chairman Jitendra Tiwari (TMC leader Jitendra Tiwari), TMC MLA Shilbhadra Dutta has also resigned from the MLA post.
News18

Last updated:
December 18, 2020, 1:49 PM IST
Kolkata.
West Bengal Assembly elections are scheduled for next year (West Bengal Assembly elections 2021), but from now on the political movement has intensified. The state's ruling Trinamool Congress (TMC) has caused a stir. One MLA after another is resigning, expressing displeasure with Mamata Banerjee. After Suvendu officials, Jitendra Tiwari, TMC MLA Shilbhadra Dutt (Shilbhadra Dutta) has now resigned from Barrackpore. At the same time, TMC leader Kabirul Islam has also resigned from the party's minority cell. Meanwhile, Union Home Minister Amit Shah is visiting the state today.
Prashant was constantly questioning the teenager
Sheilabhadra Dutt was annoyed with political strategist Prashant Kishore (PK). He was constantly questioning them. "I have been in politics since I was 10 and now a marketing company will tell us how we will fight the election," he said. Politics cannot take place in such an environment, nor can the party be pushed forward. It is believed that he may join the BJP. Dutt is the third leader to resign from the party in the last two days.
Mamata Banerjee was shocked when Suvendu Adhikari resigned as MLA. Suvendu Adhikari resigned as TMC MLA on Wednesday. Officials reached the assembly to submit their resignations but in the absence of the speaker, they submitted their resignations to the secretariat.
The TMC also could not recover from the news of the resignation of Suvendu officials as the resignation of Jitendra Tiwari, the party's MLA and chairman of Asansol Municipal Corporation, further weakened the TMC. After resigning from the TMC, it is being speculated that Jitendra Tiwari may join the BJP on December 19.
Also read: – Mamata's problems are not lessened, now TMC MLA resigns from Asansol
Meanwhile, news has come that TMC MLA Shilbhadra Dutt, who has been angry with the Mamata government for the past several days, has also quit the party. There was speculation that many more MLAs might leave the TMC after Suvendu Adhikari left the party.