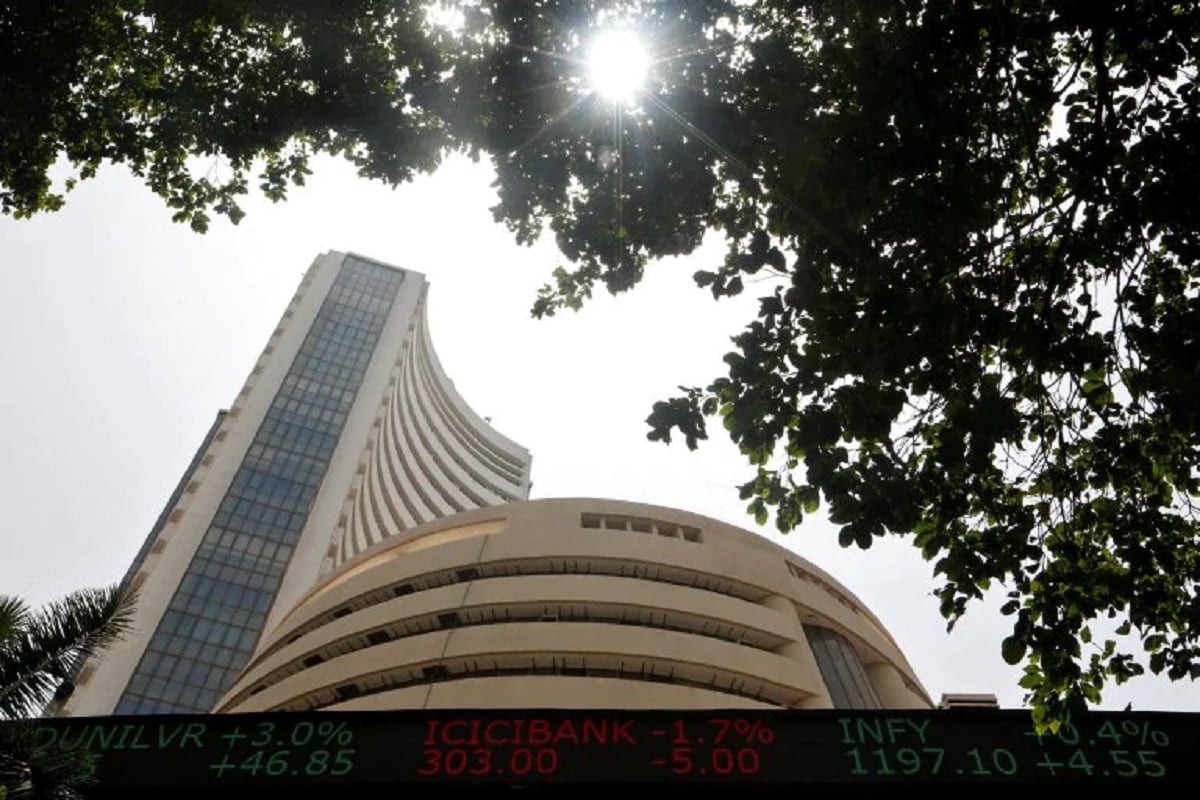 Set a new record for rapid growth in the stock market.
Indian stock markets were trending higher today. The Sensex and Nifty closed sharply higher for the third consecutive trading day. Not only that, 9 days out of 11 trading sessions held till December 2020, the stock market closed with gains.
News18

Last updated:
December 15, 2020, 9:47 PM IST
Mumbai.
The positive trend in stock markets around the world and the buying of foreign institutional investors (FIIs) in the Indian stock market continued for the third consecutive session. The Bombay Stock Exchange (BSE) Sensitive Index Sensex closed at a high of 46,263.17 points on Tuesday with a modest gain of 10 points. At the same time, the Nifty of the National Stock Exchange (NSE) also closed 10 points higher at 13,567.85 points. HDFC Bank and HDFC stocks quickly found support in the market.
Decline in Asian stock markets except India
Foreign portfolio investors (FPIs) made a net purchase of Rs 2,264.38 crore in the stock market on Monday. Among other Asian markets, China's Shanghai Composite, South Korea's Kospi, Hong Kong's Hang Seng and Japan's Nikkei have declined. European markets showed gains in early trade. However, Indian stock markets started sliding due to profit booking in the afternoon. During this time, the Nifty was seen around 13500. Banks were hit harder and Nifty Bank slipped 300 points. However, the Nifty Bank rose during the recovery.
Also read- Gold prices today: Gold prices rise again after 4 trading sessions, silver prices rise, see new prices
Top loser and beneficiary today
Among the Sensex companies, Bajaj Finance was the biggest gainer at around 5 per cent. Shares of Bajaj Finsover, HDFC, Tech Mahindra, HDFC Bank, Ultratech Cement and Tata Steel also closed higher. At the same time, shares of Hindustan Unilever, Nestle India, ICICI Bank, Axis Bank, SBI, TCS and ITC have declined. S&P Global Ratings raised India's growth forecast for the current financial year to -7.7 per cent, which was better than before. After the news came, the market improved in the last hour.
Also read- Important news for SBI customers! Some services will be closed for 2 days, these services are under maintenance
Buried in Burger King's stock
Shares of Burger King were still strong today. Today, it has risen again by 20 per cent. In the last hour, the Sensex-Nifty hit a quick hat-trick on the strength of market recovery. Out of 11 trading sessions so far in December 2020, the stock market closed 9 days higher. Buy in metal, auto toe, consumer durables, auto toe stocks. The metal index closed at a 19-month high. However, oil-gas, IT and FMCG stocks remained under pressure. Global benchmark Brent crude oil futures rose 0.16 percent to .3 50.37 a barrel.