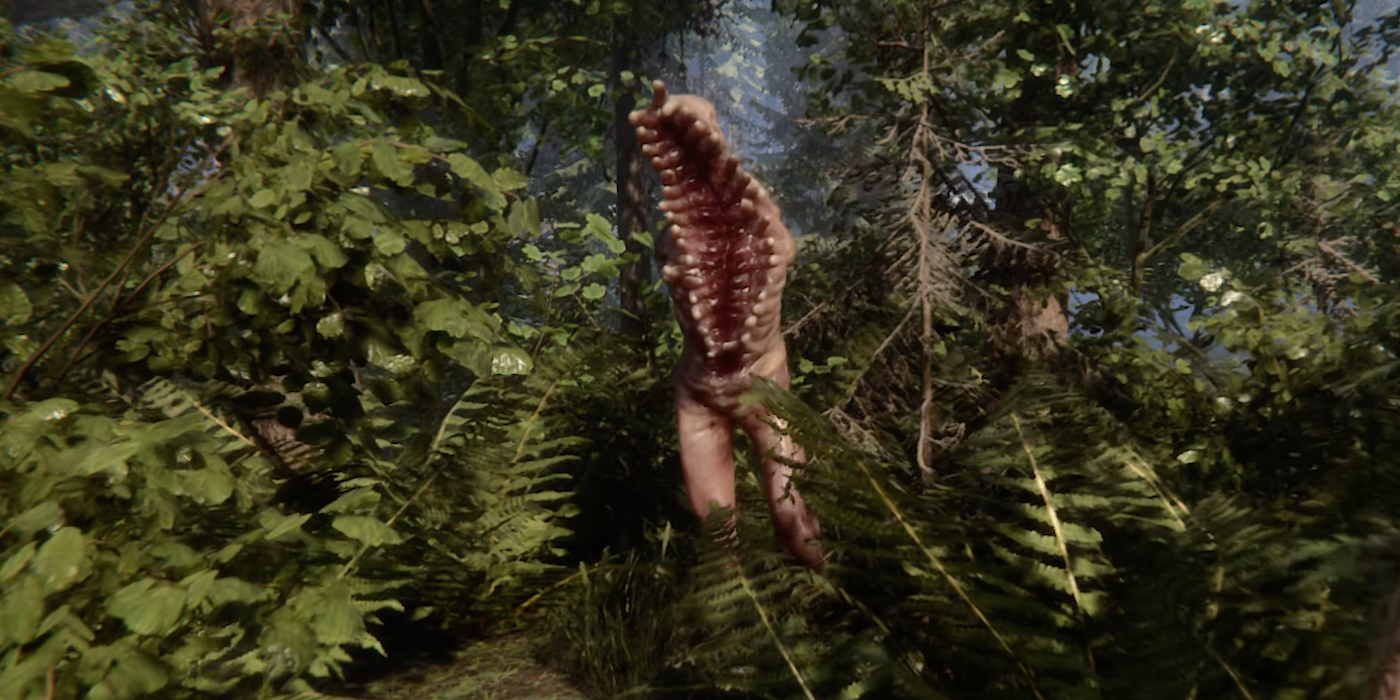 We even have our first clue to a release date!
In 2018, after a four-year (!!) early access period, Endnight Games, an independent publisher made up of Hollywood visual effects artists, released The forest, an immersive first-person survival horror game, on PC and PlayStation 4. The game was a commercial and critical success, comparing to other notable titles such as Do not starve is The last of usand mixing surreal and horrifying images with a sense of hope. Now we have the trailer for her pregnant sequel, Children of the forest. And holy cannoli, this trailer grabs me and won't let me go.
Using an unorthodox sense of sound design and editing, it's 80s John Carpenter synth-bump score that comes in and out to stay in sync with particularly noticeable jump cuts, this look at Children of the forest promises a very different take on the now familiar mode of survival horror video games. The graphics are simply stunning (a hint that this might be released on PlayStation 5?), The mutants seen in these debilitated forests are surreal and terrifying, the short vignettes that happened are even more shocking in broad daylight, and the creation system looks like as immersively robust as ever. And one sequence in particular, where your main character cryptically wears a slasher film mask, makes me want to find out what all of this could mean. I did not play The forestand in just 90 seconds I have to play its sequel as soon as possible.
Children of the forest comes to game systems 2021, although we're not sure what date and for which specific systems so far, and whether there will be an equally long early access period. Check out his sneakily scary trailer below.
Daft Punk Releases Extended "Tron Legacy" Soundtrack
Change the scene! Change the mood! Electrify the boys and girls if you want to be that nice!
About the author