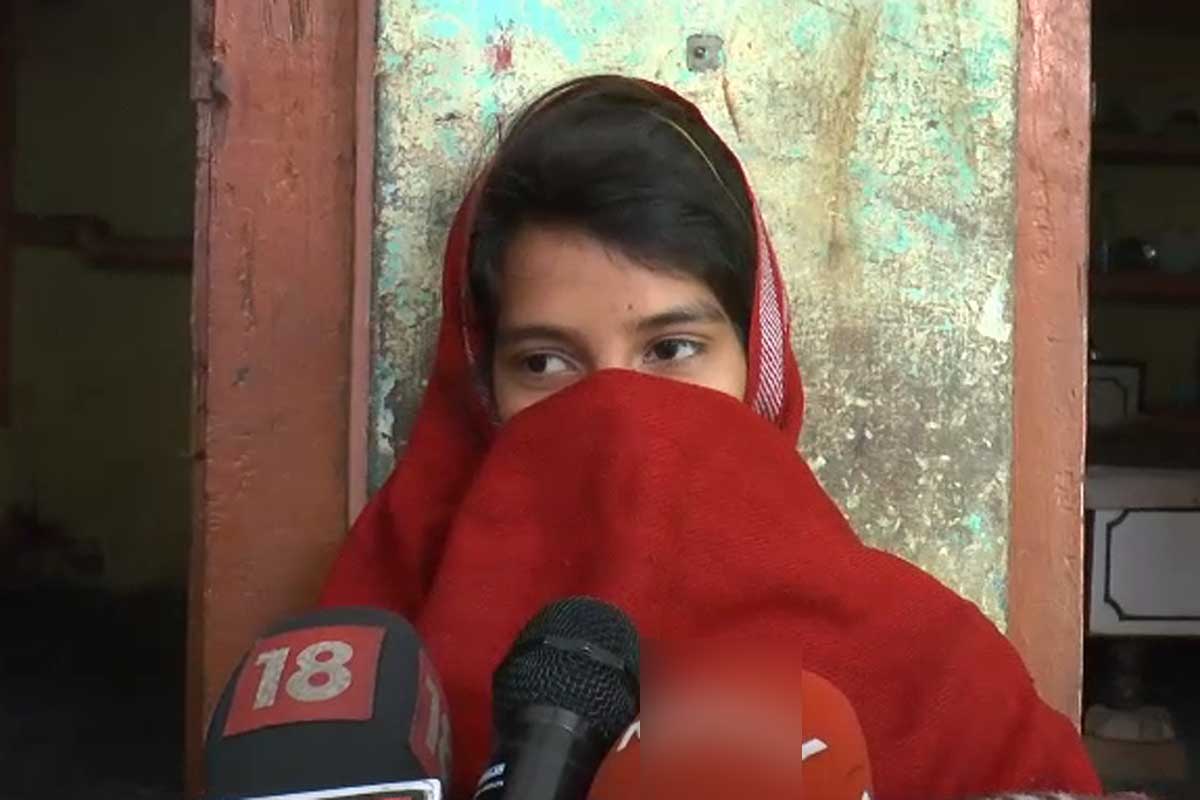 Made serious allegations against Pinky
Moradabad Love Jihad Case: Pinki alleges that she was tortured by Bajrang Dal leaders and forced to have an abortion by doctors giving her false injections at the district hospital.
Moradabad
The alleged love jihad case in Moradabad, Uttar Pradesh, has taken a new turn. Police had sent the woman's husband Rashid and Jeth Salim to jail on charges of converting a young woman named Pinky. The CJM court in Moradabad, after taking Pinky's statement, allowed her to stay with her adult husband Rashid. Following the court order, Pinky Nari Niketan has now reached her in-laws' office fees. Pinki alleges that she was tortured by Bajrang Dal leaders and that doctors at the district hospital injected her incorrectly and forced her to have an abortion. In a conversation with News18, Pinky has demanded early release of her husband and sister-in-law from the government and district administration.
Uttar Pradesh Pinky, who lives in Bijnor, is 22 years old. She had a love marriage with Rashid, a resident of Kanth tehsil in Moradabad, 5 months ago in Dehradun, Uttarakhand. On December 5, Pinky went to a lawyer named Deepak to register her marriage with a Munsif Magistrate in Kanth, Moradabad. Meanwhile, Bajrang Dal activists caught him on the way.
It is alleged that Bajrang Dal activists forcibly took Pinky and her mother-in-law Naseem Jahan to the police station. Where Pinky said in front of everyone that she is 22 years old and she herself is married to Rashid. Bajrang Dal activists started questioning him at the police station. According to Pinki, Bajrang Dal activists reached Bijnor in her car and from there threatened her mother and filed a false case against her husband Rashid and her brother Salim. It is alleged that the police also sent Pinky to Nari Niketan without sending any investigation to Pinky's husband Rashid and her sister-in-law Salim. Pinky, meanwhile, was admitted to the district hospital with abdominal pain. Pinky alleges she did not know what injections had caused her to bleed and that she had had an abortion in the meantime.
The SSP said this In the case, Moradabad SSP Prabhakar Chaudhary said that after registering a conversion case based on Pinky's mother's complaint, Pinky's husband and brother-in-law were sent to jail and Pinky was sent to Nari Niketan. Now Pinky has been handed over to her father-in-law on a court order.
(Reporting by Farid Shamsi)