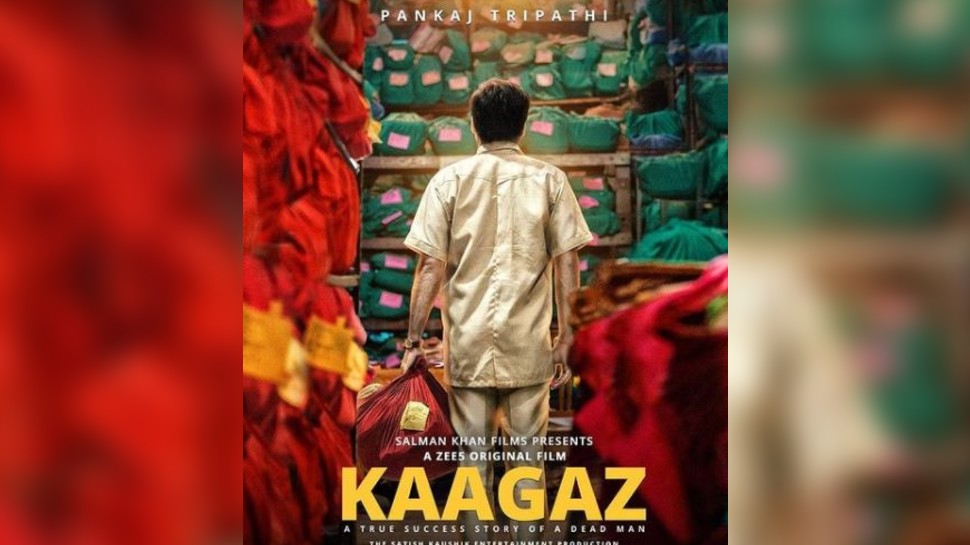 Mumbai: The first look of the film that everyone has been waiting for has come out. Actor Pankaj Tripathi (Pankaj Tripathi) starrer film 'Mari' (Paper) is going to be released on January 7 next year on digital platform G5 (Z5). The film will also be screened in select theaters in Uttar Pradesh. The film is directed by Satish Kaushik.
Movie poster released
The poster of the movie 'Paper' has come out, if you look at it carefully, Pankaj Tripathi is standing back in the middle of the bundle of papers. These paper bundles are being kept in the store room of the government office. Pankaj Tripathi, wearing the same bundle safari suit, is also in his hands.
The film is based on a real event
The film tells the story of a small village in Uttar Pradesh. The story is portrayed as a satirical comedy. The story is of a man who has been declared dead on paper and makes every effort to prove he is alive. It is being said that the film is based on a real event.
A similar incident took place in Azamgarh
Not long ago a case came out of a man from Azamgarh, who was declared dead in official records, but he was actually alive. This guy fought for almost 18 years to prove himself alive. Pankaj Tripathi will play the role of this person. Recall that even at the beginning of 'Jolly LLB 2', there was a scene where an old man was pronounced dead, but this scene in the film was very short.
Pankaj Tripathi said this
Talking about the film, Pankaj Tripathi said, "This paper is a story based on a brilliantly written true story. It depicts the common man's humorous journey to his identity. My character will be very different from some of my recent characters and I am excited to be a part of such an inspiring story. The film also stars Mita Vasishtha and Amar Upadhyay.
Video
Also read: Pankaj Tripathi to make a comeback with Akshay Kumar