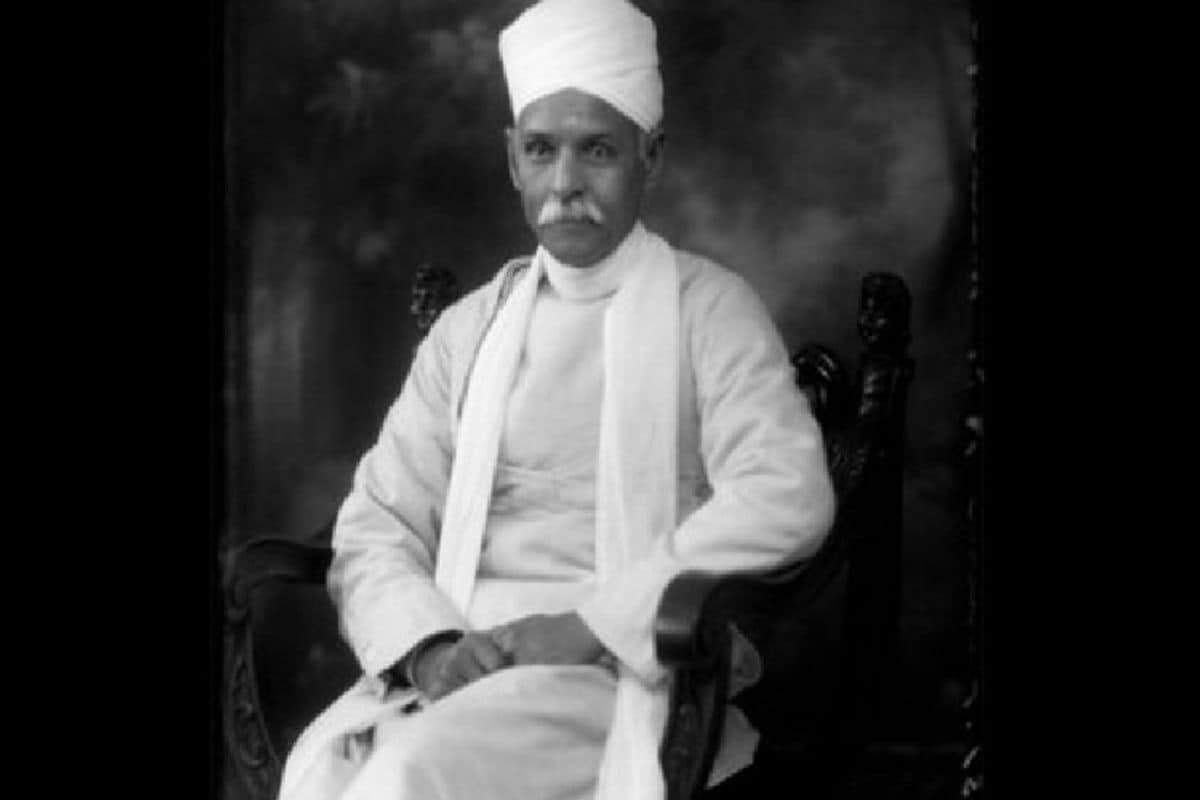 Today is the birth anniversary of the great freedom fighter, journalist, lawyer and social reformer Madan Mohan Malviya. Born on December 25, 1861 in the home of a Sanskrit scholar, Mahama started studying Sanskrit at the age of five. His ancestors were from Malwa in Madhya Pradesh. That is why they are called 'Malviya'. He studied from Calcutta University. At first he worked as a teacher. After this he practiced. He was also the editor of a newspaper. In 1915, he founded the Benaras Hindu University. He was the founder of the Hindu Mahasabha.
Bapu considered him big brother
Mahatma Gandhi conferred the title of Mahaman on Madan Mohan Malviya. Bapu considered him his elder brother. Madan Mohan Mohan Malviya popularized Satyamev Jayate. Which later became the national motto and marked under the national emblem. However this sentence was written in the Upanishads thousands of years ago. But Madan Mohan Malviya is behind making it popular.
Also read: Who is Mackenzie Scott, who became the world's greatest donor during the Corona period He used this sentence in the 1918 Congress session. He was the President of the Congress at that time. Madan Mohan Malaviya presided over several sessions of the Congress. He presided over the congressional sessions of 1909, 1913, 1919 and 1932. Madan Mohan Malaviya played a major role in the civil disobedience and non-cooperation movement. This movement was led by Mahatma Gandhi.
Bapu considered Madan Mohan Malviya as his elder brother (Photo by BHU – FirstPost)
Madan Mohan Malaviya was very optimistic about India's independence. He once said, "I have been with the Congress for 500 years. I may not live long and it seems strong that India is not yet independent but I hope I can see an independent India." 'Madan Mohan Malaviya died a year before independence.
While the Nizam of Hyderabad taught a lesson
During the construction of BHU, there is the famous story of Madan Mohan Malviya. Madan Mohan Malaviya went to collect donations from across the country for the construction of BHU. In this connection, Malviya reached out to the Nizam of Hyderabad in the hope of financial assistance. Madan Mohan Malviya asked the Nizam to provide financial assistance to build a university in Benaras.
Also read: Explained: What does coronavirus look like and how deadly is it? Know everything
The Nizam of Hyderabad had explicitly refused to provide financial assistance. Nizam said arrogantly that he only has shoes to donate. Madan Mohan Malaviya was very polite, but he decided to teach him a lesson for this insolence of the Nizam. He took off the Nizam's shoes.
The market started auctioning
Madan Mohan Malaviya started trying to auction in Nizam's shoe market. When the Nizam of Hyderabad got this information, he felt that his honor was being auctioned off. After this, Nizam called Madan Mohan Malviya and sent him a big donation and bid him farewell.
Madan Mohan Malaviya donated 1360 acres of land to build Benaras Hindu University
Collected more than Rs 1 crore
The establishment of an indigenous university in the country during the British rule was a great achievement of Madan Mohan Malviya. Malviya traveled from Peshawar to Kanyakumari to donate to university construction. He had deposited Rs 1.64 crore.
The property was donated
Madan Mohan Malviya donated 1360 acres of land to build Banaras Hindu University. It includes 11 villages, 70 thousand trees, 100 mature wells, 20 mature wells, 40 mature houses, 860 Kutch houses, a temple and an inn.
Also read: Atal Jayanti: When Nehru introduced Atal, he was called the future Prime Minister of the country
It is said that the first image of Kashi Hindu University was made by Darbhanga king Kameshwar Singh. In 1896, Anne Besant opened the Central Hindu School. The dream of Banaras Hindu University was with these two people with Mahama. The university was proposed to the public during the Kumbh Mela in 1905. At that time one crore rupees was to be deposited for construction.
In 1915 all the money was deposited. Bhumi Pujan was performed with chanting of five lakh Gayatri mantras. With this the construction work of the university began. Madan Mohan Malaviya's dream was to open a university in Shimla like Benaras. However, his dream did not come true. In 2014, he was posthumously awarded the Bharat Ratna.