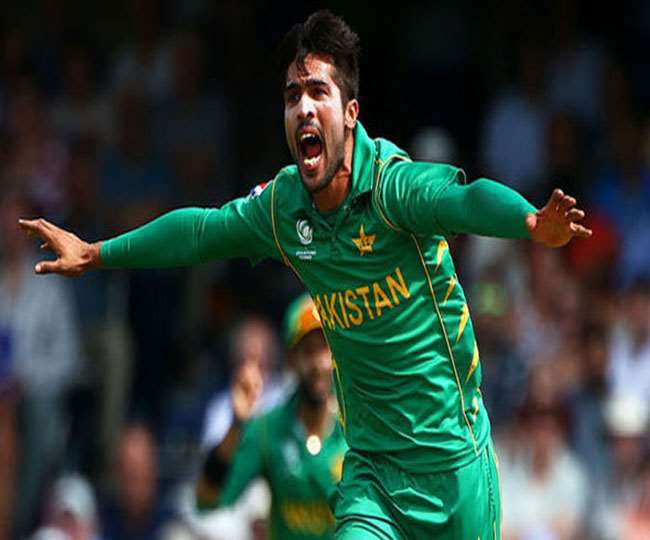 New Delhi Pakistan cricket team fast bowler Mohammad Aamir has announced his retirement from international cricket. He had earlier retired from Test cricket. Aamir had accused the Pakistan Cricket Board or the PCB of making the decision only after he was mentally tortured. He said that when he was not included in the 35 players of the team going to New Zealand, he felt that now he should decide about his future because it was to wake him up.
Here is Pakistan's fast bowler iamamirofficial Pak team announced his retirement from international cricket in protest of the management's behavior. He was talking to me pic.twitter.com/TMC2LDEZHb

– Shoaib Jat (@Shoaib_Jat)
December 17, 2020
Aamir, 28, retired from Test cricket just last year and his decision was also widely criticized, but Mo. Aamir made it clear that his patience has now paid off and he will not be able to play under the current Pakistan team management. Mo. Aamir was also a part of the Sri Lankan Premier League recently.
Shoaib, a Pakistani journalist, shared the video on social media. Aamir has clearly said everything. He said he would continue to play in franchise cricket, but would no longer be able to continue playing for Pakistan. "I don't quit cricket, but I had to make a decision after the way I was on the side," he said. I didn't get involved in the 35 players for the New Zealand tour and that was a wakeup call for me.
"I don't think I can play cricket under this management," Aamir said. I am quitting cricket for now. I was tortured so much and I can't handle it anymore. Between 2010-2015, I have suffered a lot. I am constantly hearing that the Pakistan Cricket Board has invested heavily in me. I thank Shahid Afridi for giving me the opportunity to play after the ban.
"Everyone wants to play for their country and when I quit playing Test cricket I was told I had retired from Test cricket to play in another league," Aamir said. Let me tell you that I came back to cricket through BPL and if I only had to play league cricket I would have already said that I would not be able to play for Pakistan. Mo. Aamir made his T20 cricket debut for Pakistan in 2009. He played in 30 Tests, 61 ODIs and 50 T20 Internationals. He took 119, 81 and 59 wickets respectively.
Download the Jagran app and get job alerts, jokes, shayari, radio and other services with all the news in the news world