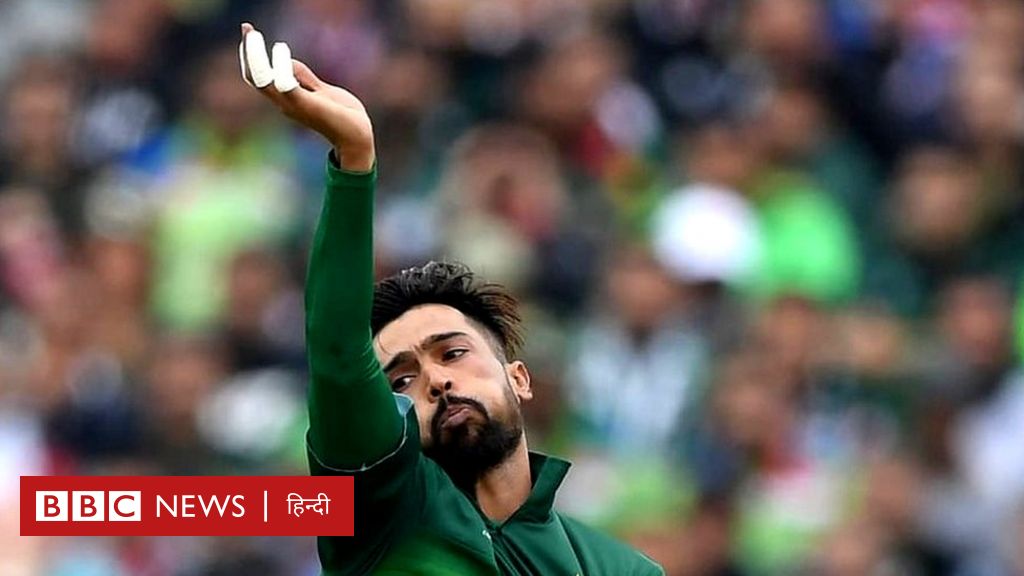 Pakistan fast bowler Mohammad Aamir has announced his retirement from international cricket. He has accused the senior management of the team of mental harassment.
Aamir has retired from Test cricket in 2019.
Expressing frustration, he said he was treated the way he was treated by the board and was shocked when he did not get a place in the for-members team in New Zealand.
Talking to a reporter, Aamir said, "I am not staying away from cricket. I am being stripped of cricket. You all see what kind of atmosphere has been created. Was found when. "
He said, "I don't think I can play cricket under this management. I am leaving cricket because of the way I am mentally abused. I don't think I have suffered this anymore. Can. " Am. I have suffered a lot between 2010 and 2015. I made a mistake and even gave a sentence. "
'Misrepresentation of my personal decision'
Mohammad Aamir was accused of spot-fixing in 2010, after which his game was banned for five years.
After the ban, he returned and bowled brilliantly and played a key role in helping the Pakistan team win the Champions Trophy for the first time.
Aamir was part of the Pakistan team that won the T20 World Cup in 2009, as well as being part of the team that won the Champions Trophy in 2017.
He accused the Pakistan Cricket Board of "making a personal decision and being told that I don't want to play for my country. Who doesn't want to play for the country? My decision was linked to a league match." "
He said, "I just come back from a league match. If I had to play a league match, I wouldn't have come for the national match at the same time, but sometimes the bowling coach says Aamir cheated, sometimes he says The workload is over. "
Mohammad Aamir played for Pakistan for 12 years in which he played 36 Tests, 61 ODIs and 50 T20I matches during which he took a total of 259 wickets.