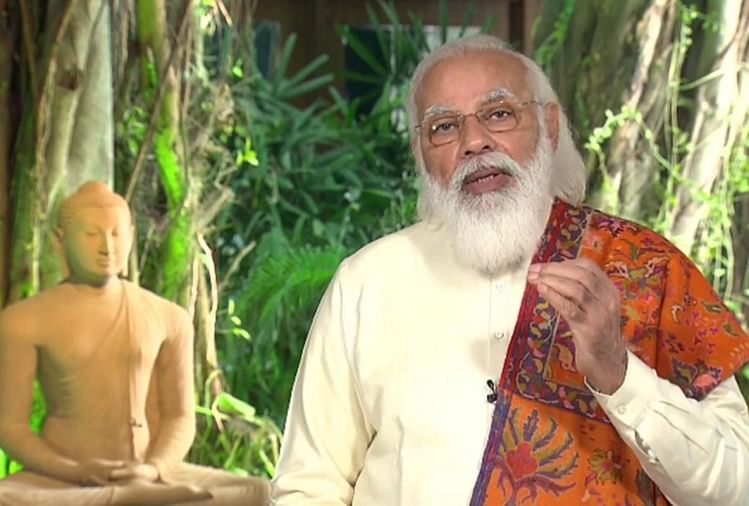 The BJP has decided to celebrate the release of the next installment of financial benefits under the Prime Minister's Kisan Sanman Nidhi (PM-Kisan) by Prime Minister Narendra Modi on Friday. To this end, a target has been set to ensure the participation of one crore farmers in the programs organized by them.
On this occasion, the Prime Minister credited more than nine crore beneficiary farming families with Rs. Will transfer more than Rs 18,000 crore. During the event, organized by video conference, Modi will also interact with farmers in six states and share his experiences about the Kisan Sanman Nidhi and other initiatives taken by the government for the welfare of farmers.
PM Modi's message
In this regard, PM Modi tweeted on Thursday that he would talk to farmers on Friday.
Tomorrow is a very important day for the country's grain providers. More than 90 million farming families will have the opportunity to skip the next installment of PM-Kisan through video conferencing at 12 noon. On this occasion, farmers from many states will also interact with their brothers and sisters. # P.M.Kisan https://t.co/MFVWDc63Xa

– Narendra Modi (@NarendraModi) December 24, 2020
During this period, Union Ministers, MPs, MLAs and other elected representatives as well as other BJP leaders will participate in programs organized by the party across the country and also interact with farmers.
The BJP has decided to launch the program at a time when farmers have been protesting against three agricultural laws for more than four weeks on various borders in Delhi. They are adamant on repealing these laws while the government has completely rejected this demand.
The event is taking place on a day when the birth anniversary of former Prime Minister Atal Bihari Vajpayee will also be celebrated in the country. Since coming to power in 2014, the BJP has been celebrating this day as 'Good Governance Day'.
BJP national general secretary Arun Singh said that on the occasion of 'Good Governance Day', Prime Minister Modi would transfer money to the bank accounts of the country's farmers under the PM-Kisan Sanman Nidhi Yojana. On this occasion, BJP leaders and farmers from all over the country will participate in various programs. These events will be held in more than 19,000 locations across the country. The participation of more than one crore farmers of the country has been ensured in these programs.
He said the programs would be held at 3000 places in Uttar Pradesh alone. Union Home Minister Amit Shah will participate in the program at the capital Mehrauli and Defense Minister Rajnath Singh in Dwarka Sector 15.
Informing about the various measures taken for the farmers, Singh claimed that the country's farmers are with Prime Minister Modi. He said that the country's farmers are confident that if anyone can do a good job for the country's agriculture, then only Prime Minister Narendra Modi can do it.