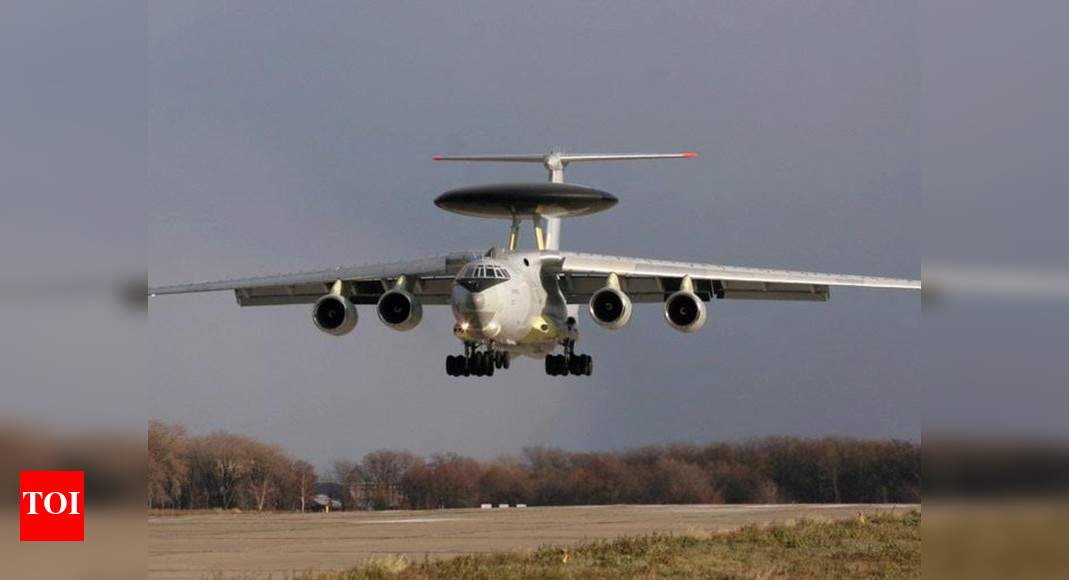 NEW DELHI: the Ministry of Defence Thursday granted the first approvals for military acquisition plans worth Rs 28,000 crore, including the main indigenous project to develop six AWACS (Airborne Warning and Control System) aircraft to enhance surveillance capabilities along the borders of China and Pakistan.
The Rajnath Singh led Defence The Acquisitions Council also gave "acceptance of necessity (AoN)" for 11 next generation offshore patrol vessels (approximately Rs 9,000 crore), 38 BrahMos supersonic cruise missiles with extended range of 400 km (Rs 1,800 crore) and unmanned aerial systems carried by ships for the Navy and about 40 new modular decks for the Army.
"Most of the AoNs were in the 'Buy Indian-IDDM (locally designed, developed and manufactured)' category. Six of the seven proposals, namely Rs 27,000 crore to Rs 28,000 crore, will come from Indian industry to boost the "Make in India" and "Atmanirbhar Bharat" initiatives, an official said.
The end result was the Rs 10,990 crore DRDO project to build the six AWACS or AEW & C (airborne early-warning and control) aircraft, which act as powerful "eyes in the sky" to look deep into enemy territory. India is behind Pakistan, forget China, in this critical arena.
The project involves the assembly of AESA (Active Electronic Scanning Array) radars with 360 degree coverage on six A-320 aircraft, which will be acquired by the existing Air India fleet, as previously reported by TOI.
The new project, which will involve cost sharing between IAF and DRDO, is actually a recast of an earlier plan to mount AESA radars on two new A-330 wide-body jets, which have suspended fire for over five years.
The structures of the six small A-320 variants will be modified, with the help of the European multinational Airbus, to equip them with AESA radars. "This project will be much cheaper than the previous one to acquire two new A-330s. DRDO has promised to deliver the six AWACS or AEW & C aircraft in four to seven years, "a source said.
The IAF currently has only three Israeli Phalcon AWACS, with a range of 400 km and a 360 degree radar coverage, and two native AEW & C "Netra" aircraft. The latter have local radars of 240 degree coverage, with a range of 250 km, mounted on smaller Brazilian Embraer-145 jets.
The acute operational need for further AWACS was felt during the Balakot attacks and subsequent aerial skirmish with Pakistani fighters in February last year. It was further strengthened by the ongoing military confrontation with China in eastern Ladakh.
Pakistan has 8-10 Chinese Karakoram Eagle ZDK-03 AWACS and Swedish Saab-2000 AEW & C. China, in turn, has around 30, including Kong Jing-2000 "Mainring", KJ-200 "Moth" and KJ-500.
Although the IAF needs at least 10 AWACS, repeated attempts to acquire more have not yet been fruitful due to the high costs involved. The long-pending IAF case for two other Israeli Falcons mounted on Russian A-50 aircraft, worth over $ 1.5 billion, for example, has yet to be resolved by the Cabinet Committee on Security.
AWACS is capable of detecting incoming fighters, cruise missiles and drones long before ground radars, direct friendly fighters during aerial combat with enemy jets, and monitor build-ups of enemy troops and ships from war.