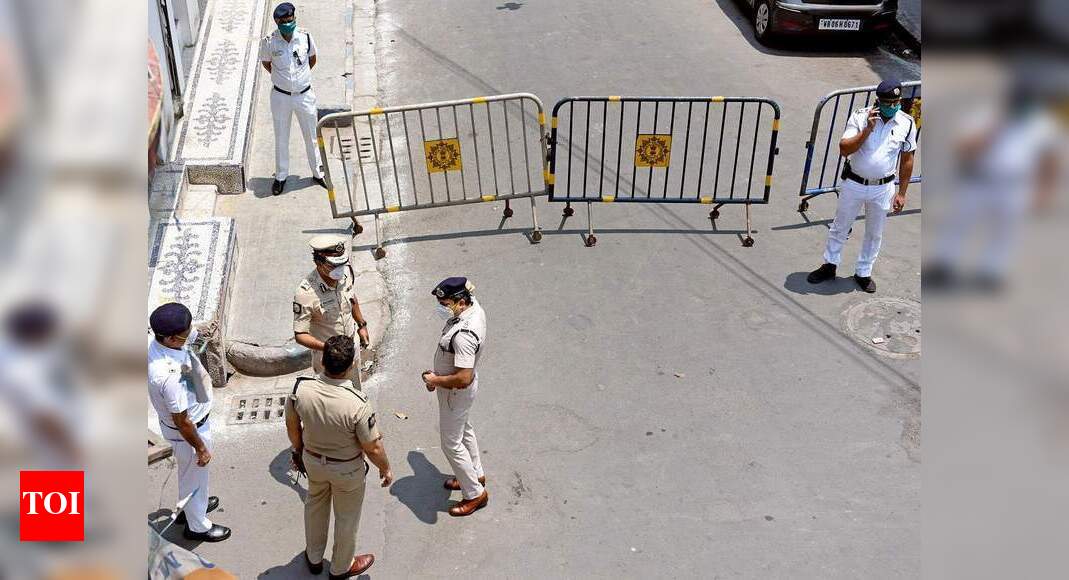 NEW DELHI: Make it clear he was not surrendering to disciplinary action related to an attack on the BJP head JP NaddaThe Kolkata Ride, Interior Ministry wrote on Thursday Chief Secretary of West Bengal reaffirming his decision to call three IPS officials into the central deputation, finalizing theirs as well new messages against existing vacancies in police organizations.
The move saw Prime Minister Mamata Banerjee express irritation on social media at the Center's "deliberate attempt to invade state jurisdiction and demoralize officers serving in West Bengal."
In the letter copied to the DGP, the Interior Ministry said it had examined the state government's response that it refused to spare the three officers: Rajeev Mishra (ADG, South Bengal), Bhola Nath Pandey (SP, Diamond Harbor) and Praveen Kumar Tripathi (DIG, Presidency Range), despite the Centre's decision to call them by deputation.
Citing rule 6 (1) of the IPS cadre rules, which refer to the deputation of cadre officers and clearly state that the Centre's decision will prevail in the event of a disagreement, the Interior Ministry said that the three officials, the whose appointment had already approved against existing vacancies, be raised immediately so that they can join their new posts.
Separate letters were also sent to the three agents, who were directly concerned with Nadda's security, asking them to join their central positions as soon as possible. While Mishra was named IG in the Indo-Tibetan border police for five years, Tripathi was named DIG, Sashastra Seema Bal, even for five years. Pandey was named SP, Bureau of Police Research and Development (BPRD) for four years.
Banerjee warned that West Bengal "would not allow this brazen attempt by the Center to control the state machine by proxy … West Bengal will not surrender to expansionist and undemocratic forces." Although the state may be able to delay things, the rules make it difficult to prevent the execution of orders.
Interior Ministry sources said IPS cadre Rule 6 (1) clearly establishes the Centre's precedence in matters relating to the central deputation of All-India intelligence officers belonging to various state cadres. "The state may play hard, but in the end it will have little choice but to part ways with IPS officers, particularly as their appointment to central police organizations has already been cleared," said one official.
Whether the matter will go to court remains to be seen, as in a previous deputation case of Tamil Nadu IPS cadre officer (now retired) Archana Ramasundaram at CBI. The Tamil Nadu government had suspended and denounced Ramasundaram for getting rid of the CBI deputation despite the lack of consent from the state. The Delhi High Court later found that the suspension and the indictment of Ramasundaram, who had withdrawn from Sashastra Seema Bal's CEO, had been provoked by "legal malice".