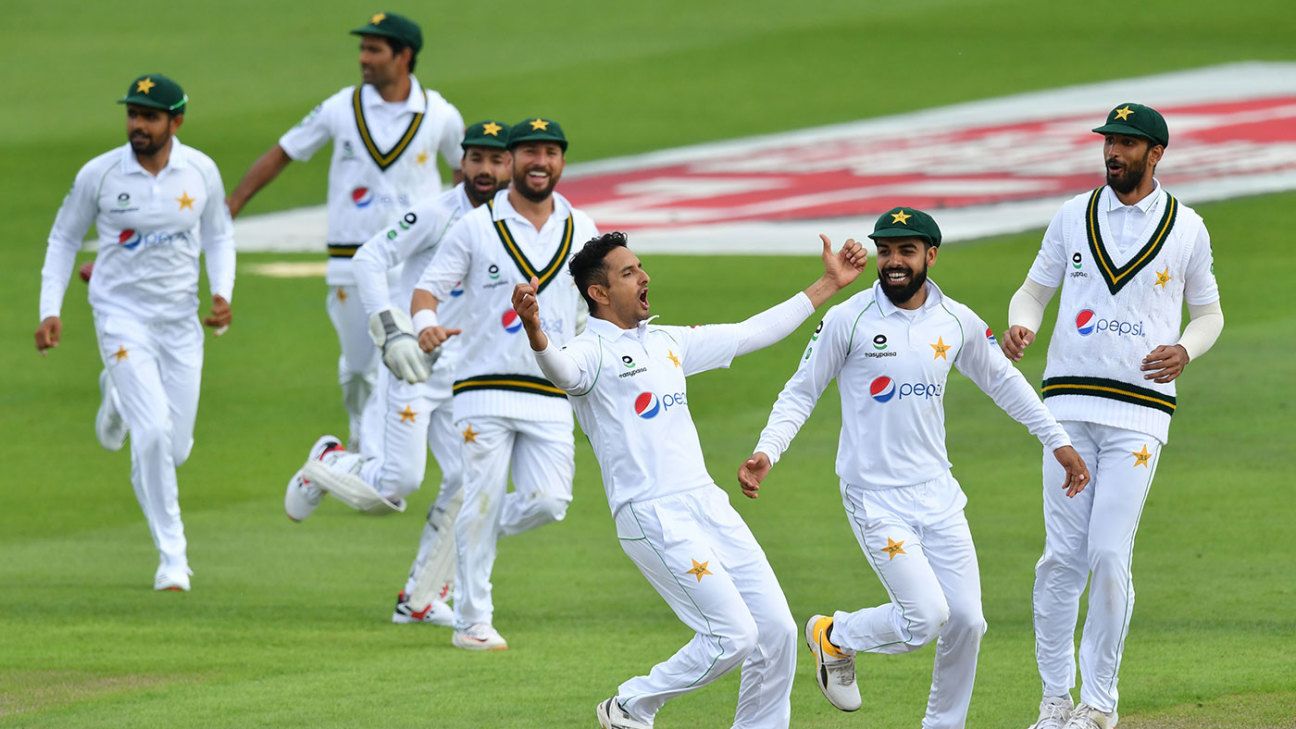 Switchboard
This isn't the Boxing Day Test that will fill the most column inches, generate the most app notifications, or create the most viral hashtags on Twitter. Mount Maunganui, sadly, cannot compete with Melbourne as New Zealand and Pakistan are not quite up to par with their gigantic neighbors, Australia and India, who also face off on the same day. But for those interested in more niche contests, more arcane storylines, and arguably equally compelling cricket, tuning into this test instead of that promises to leave you equally sated.
Put aside the financial power of Australia and India and you will find that New Zealand and Pakistan are well contrasted in cricket. New Zealand, for example, have no plans to play dark horses with anyone these days, as they look to clinch two more test wins to complete the 2-0 series win against the West Indies and get a foot in the final of the Test world championship. Pakistan, though heavily underdog, will be backed by an impressive performance against England despite losing the series 1-0; the score doesn't quite reflect how close they were to a memorable series win. If they can bring the same battle, and more importantly, the quality of bowling, to these two tests, New Zealand will find that these tests won't be the child's play that Jason Holder's men ended up being.
New Zealand, however, is a frighteningly well-oiled machine that relentlessly accumulates series wins at home. Only South Africa and Australia have beaten New Zealand in a series of home tests since January 2011. For much of this time, the core of this team likely contained two hitters and two bowlers who rank between New Zealand's greatest cricketers: Kane Williamson, Ross Taylor, Tim Southee and Trent Boult. The presence of Tom Latham, Henry Nicholls and Neil Wagner ensures that the home team is neither unbalanced nor overly dependent on a handful of individuals.
Pakistan, meanwhile, was appalled by the absence of Babar Azam, who was supposed to make his debut as Test captain. Not only does it leave a big hole in the heart of the batting lineup, it also means that Mohammad Rizwan has to take on a even greater responsibility – as a substitute captain, batsman and wicketkeeper, while the openers, who weren't quite successful against New Zealand A last week, will have to step up. The trio of Shaheen Afridi, Naseem Shah and Mohammad Abbas with the ball are by far Pakistan's greatest hopes of defeating New Zealand in the next couple of weeks, with the hand of hitters having the potential to make this series fabulously exciting.
Shape guide
Pakistan DDLWW (last five completed games, most recent first)
New Zeland WWWWL
In the spotlight
Henry Nicholls he may have been thought of as a utility team player when he made his testing debut four years ago, and he didn't look much when Pakistan last visited in 2016, managing just 69 runs across all series. It was a different story in the UAE two years later, where he demonstrated the kind of inconspicuous grit that made him a pillar of New Zealand's middle order. Managing two Steely Fifties and a hundred historical series wins in the third Test, he was among the unsung heroes for New Zealand as Williamson won awards, and his value for this New Zealand test team has increased since then. With a right-sided average of 40 and 174 in his last test inning against the West Indies, Nicholls is able to set the record straight.
Mohammad AbbasEyes may light up at how green New Zealand's surface invariably will be, just like the West Indies when they decided to cast after winning the draw twice. Early New Zealand scores of 519 and 460, however, suggested that surface color doesn't mean much without quality bowlers. Abbas, who buttered the bread thanks to the precision and movement of the seams, would do well to remember it. If he can focus on what his strengths are: line, length, and subtle seam movements, rather than getting greedy and throwing the ball in search of an unrealistic swing motion, he may be unplayable.
Team news
New Zealand have a strong and well-rested squad at their disposal, with Williamson returning after missing the second test against the West Indies for the birth of his daughter. That could beat Will Young, with the rest of the lineup likely unchanged
New Zealand (likely): 1 Tom Latham, 2 Tom Blundell, 3 Kane Williamson (capt), 4 Ross Taylor, 5 Henry Nicholls, 6 BJ Watling (Sept.), 7 Daryl Mitchell, 8 Kyle Jamieson, 9 Tim Southee, 10 Neil Wagner, 11 Trent Boult
Balance is the problem for Pakistan, with the absence of a true all-rounder on the team. Shadab Khan may have been in charge of that job, but with him barred, Pakistan looks set to potentially play a light hitter.
Pakistan (likely): 1 Shan Masood, 2 Abid Ali, 3 Azhar Ali, 4 Fawad Alam, 5 Haris Sohail, 6 Mohammad Rizwan (capt & wk), 7 Faheem Ashraf, 8 Yasir Shah / Sohail Khan, 9 Shaheen Afridi, 10 Mohammad Abbas, 11 Naseem Shah
Pitch and conditions
Mount Maunganui has only hosted one test to date, against England last year. It was something of a turgid surface, albeit one that led to a New Zealand inning victory. The pass and the first wickets with the new ball will be vital. The weather is fine four out of five days, with rain expected for most of Sunday.
Statistics and curiosities
Before New Zealand began their current home unbeaten streak against all but Australia and South Africa, Pakistan were the last team to beat them in a streak, 1-0 in 2010-11.
New Zealand's fast bowling attack is significantly more experienced than their Pakistani counterparts. Pakistan's entire fast bowling contingent in New Zealand – Abbas, Afridi, Shah, Sohail Khan, Ashraf – has a total of 169 test wickets. Each of Southee (296), Boult (272) and Wagner (215) have multiple wickets on their own.
Danyal Rasool is a sub-editor of ESPNcricinfo. @ Danny61000