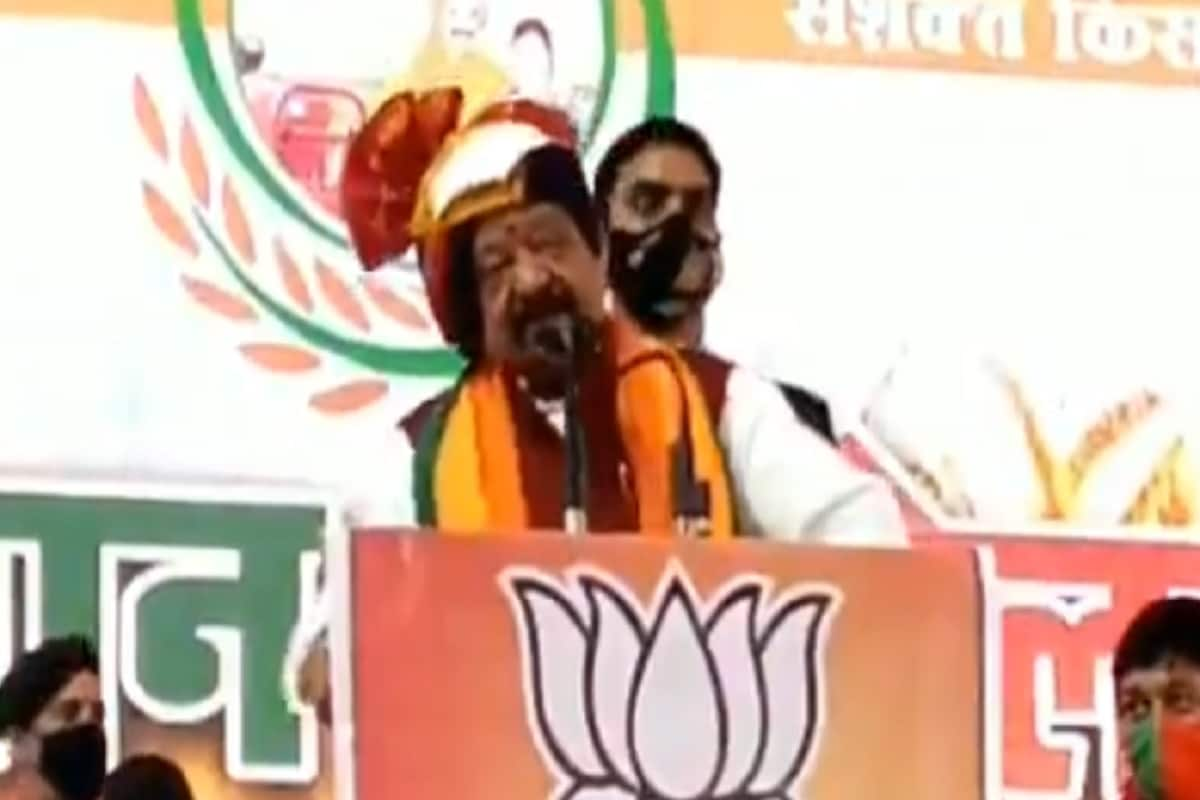 BJP national general secretary Kailash Vijayvargiya's statement has put the party in trouble.
Now, on the whole issue, MP's Home Minister Narottam Mishra has said that Kailash had joked about this while mocking Vijayvargiya.
News18

Last updated:
December 17, 2020, 9:26 pm IST
New Delhi.
Bharatiya Janata Party (BJP) general secretary Kailash Vijayvargiya has once again put the party in trouble by making a controversial statement. Addressing a farmers' convention in Indore, Vijayvargiya said, "Prime Minister Narendra Modi (Narendra Modi) played an important role in bringing down the Kamal Nath government in Madhya Pradesh (Madhya Pradesh). Union Minister Dharmendra Pradhan had no role in it.
Let me tell you, the Bharatiya Janata Party is organizing 500 farmers 'conventions in the country amidst the farmers' movement and the discussion of agricultural laws. Kailash Vijayvargiya and Narottam Mishra were given the responsibility of the Kisan Sammelan in Indore. During his speech, Kailash Vijayvargiya said, "As long as Kamal Nath was in power, he did not let me sleep peacefully for a single day. If the BJP worker could even see Kamal Nath in his dream, he was Narottam Mishra. Narottam applauds and welcomes Mishra.
After this he said, 'I'm talking behind the scenes, don't tell anyone. I haven't told anyone yet. I am saying for the first time on this platform that if anyone had played a significant role in bringing down Kamal Nath's government, it was Narendra Modi, not Dharmendra Pradhan. Has given. Now, on the whole issue, Home Minister Narottam Mishra, an MP, has said that Kailash had joked about this while mocking Vijayvargiya. I was there myself. His style was similar and his statement should be taken in humorous humor.
Also read: – Kailash Vijayvargiya says – Center will implement CAA whether the state supports or not
The Congress has now become an attacker on this statement of Kailash Vijayvargiya. "We are already making such allegations, which has been confirmed by Kailash Vijayvargiya himself," the Congress said. Congress spokesperson Narendra Saluja said, "The statement of BJP national general secretary Kailash Vijayvargiya has made it clear that the popular and compulsory Kamal Nath government of the state has been abandoned by Narendra Modi in the medium term."