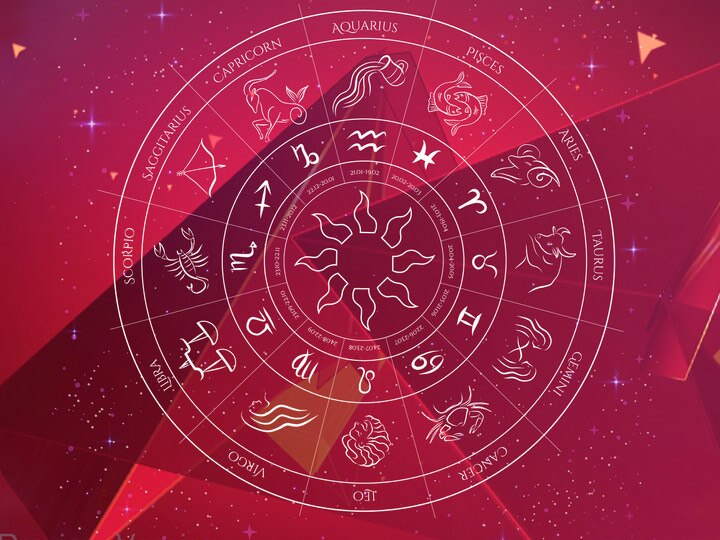 Today's horoscope: According to the calendar, today is the fourth date of Margashirsha Shukla Paksha. On this day the moon is transitioning into Capricorn. The Sun has entered Sagittarius. Today Jupiter and Saturn are changing into Capricorn. Today is a day of benefits for some zodiac births.
Aries – Prepare yourself mentally for some big responsibilities today. There is a need to stay away from laziness, which can ruin the work that is being done. Office fees can create a situation of controversy, making a hasty decision can be detrimental. Young people have to work hard to succeed. In business, people involved with hotels or restaurants have to make the right decision, otherwise they could be at a huge loss. People who are involved in dance or singing or cultural activities will have better career opportunities. Paying special attention to the health of the cervical patient. Information about family health can be disturbing.
Taurus People today can straighten out their owls by lying as a real person. If the idea of ​​quitting a job is coming to mind, then give up for the moment, future conditions will be better, then you can start planning and increase the network with good coordination with colleagues. If you want to start a business, make a plan, but make the decision a little longer. Investments can sink anywhere without thinking. If you feel chest pain or heaviness today, take it seriously. If you are on holiday today, you can do charity work with family.
Gemini- Today the position of the planets is going to give success. In such a situation, it is important to work with full energy and self-confidence, success is seen. You will get everyone's cooperation and if you are trying for a new job it is a good time to try. If you are working in electronic or electrical devices, damage is likely to occur. Young people and students keep introspecting. Beware of health. Avoid any kind of intoxication. You will receive guidance and blessings from the elders of your family. If someone in the family is struggling with diabetes or high blood pressure, they may suddenly feel unwell.
Aaj Ka Panchang 18 December: Today the Moon is in Capricorn, know the auspicious time and Rahu time
Cancer- Today we are surrounded by financial problems, but your positivity will lead you to success. The pressure of engagement will increase, which can have an impact on health. To make the task easier, keep planning better. Just make big decisions thoughtfully. Avoid sharing workplace problems, whether it's a job or business at home. Be kind to coworkers. Accidents are likely to occur, he may fall and be injured. Young people will need to increase social networking. Happiness can be doubled due to the sudden arrival of an old acquaintance at home, soon financial difficulties will also go away.
Lion- Today, with your eloquence, you will be able to keep people on your side. Many types of thoughts today can be confusing. People related to marketing-advertising are seen to be making progress. An old friend can benefit from a business and a career. You can get rid of the problems of the past. The day will be perfect for funding, partnerships, large investments. Take the time to complete the plans. Young people should act under the guidance of elders. Use caution in people struggling with blood disorders. Unmarried marriage can be discussed.
Girls There may be some shocking events on this day. Bad relationships and work with others will be formed. If you are thinking of taking a loan, you have to stay a few days. People will be satisfied with you even in the office. Partnership work will benefit and a new deal can also be assigned. Problems related to health are likely to be relieved from chronic illnesses, but if you are a BP patient, be careful. Do not lift heavy objects, which may increase discomfort in the waist and back. You will have the opportunity to meet old friends or relatives. The time has come to fulfill any assurance given to the father or elder brother.
Libra- Unnecessary stress today can be distracting from work. There can be daunting challenges in completing tasks already considered. If the work of the people involved in the job does not go according to them, it will be better to give up patience in the next time. Those who could not do any work related to government in business will succeed today. Students focus on researching subjects for science and numbers. Headaches can cause health problems. Long-distance trips with family members should be carefully planned.
Chanakya Policy: Chanakya has told man to stay away from these deeds, you should also know what these 3 deeds are.
Scorpio Today is the day to relax and work as you wish. If you feel tired due to workload for many days, the rest will make you energetic. Office conditions today will also be convenient for you. Intelligence and old experience will be beneficial for the business class. One can repay a given loan. The work will be seen. The student body must avoid overconfidence today. Focus on career. Relax if you are not feeling well. Be aware of toothache. Keep the diet balanced. Guests are expected to come home. There will be good news from the father-in-law party.
Sagittarius Half a day conditions today can be challenging. Keep trying to improve the relationship. Preoccupation with work can also increase, prepare yourself mentally for this. In office fees you will get success and respect due to hard work and patience. Textile industrialists are likely to benefit. If young people and students want to go out for a career or higher education, this time the effort will be successful. It is necessary to make some changes in the health related routine. Relationships with people who are eligible for marriage can be enhanced. It may be helpful to consult the family before making major decisions.
Capricorn- Today the planetary conditions are telling us that interacting with as many people as possible will be beneficial for you, you will benefit not only for livelihood but also socially. Business class should keep in mind that by developing more and more links, business will grow four times a day. Protect your hands together, if you are working with a machine, be very careful and deal with it, you may be injured. The day will be a success for students and youth. Protect computers, TVs, laptops and mobiles in electronic goods. There is a need to keep an eye on the valuables of the house.
Aquarius Today luck will grow and it will pave the way for you to progress. The mind can be drawn towards laziness and luxury. You will perform well in the job today, which will make you a worthy trust for bosses and superiors. Entrepreneurs with large customers need to avoid confusion in small matters. Transparency in accounts must also be maintained. It is a day for young people and students to learn from failures with hard work. In health, there is a possibility of sudden pain in the legs or bones. Financial difficulties may surround you, but with the help of family you can find relief.
Pisces Today, it needs to present itself firmly against opponents. People working in telecom companies are more likely to get promotions. If businessmen want to buy new goods, the time is right, but those whose government operations have stopped, need to work harder. Women should try to help the people around them by expanding the social circle. Seeing the weather can lead to a decline in health conditions. Don't be careless with medication or routine. You can plan to visit places of worship with your family. Children will perform well in teaching.
Vivah Panchami 2020: Lagna Panchami Vrat will remove every obstacle of marriage, know when?