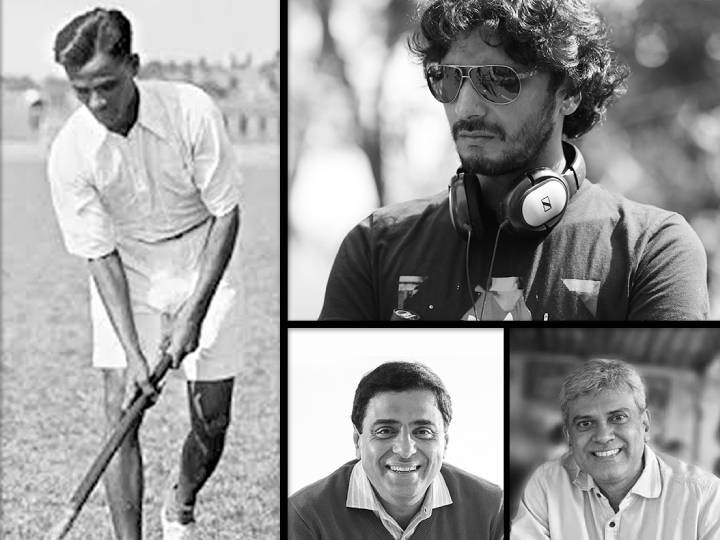 PH hockey player Major Dhyanchand has been announced to make a biopic. It will be produced by Ronnie Screwala and directed by Abhishek Chaubey. The film will be released on the big screen in the year 2022. His story Supritik Sen and Abhishek have been writing his story for the last one year. No decision has been made yet about the cast of the film.
Abhishek Chaubey has expressed excitement about the film. He said, "Dhyan Chand is one of the greatest hockey players in the history of our national sport and it is a matter of pride for me to direct this biopic. We had a lot of research material, and honestly, every achievement of his life deserves a different story."
Announcement of the lead actor
Abhishek further added, "I am grateful to a great creative person like Ronnie Screwala for his support of the film, and we can't wait to start shooting next year. We hope to announce the lead actor soon." At the same time, Ronnie called Dhyan Chand 'the greatest symbol of the Indian game'.
1500+ goals, 3 Olympic gold medals and the story of India's pride.

It gives us immense pleasure to announce our next with the director # Abhishek Chaubey– Biopic on India's Hockey Wizard, #DhyanchandRonnieScrewvala prem_rajgo pashanjal realroark bluemonkey_film # Supratixen pic.twitter.com/x4hhZfPyAR

– RSVP Movies (@ RSVPMVs) December 15, 2020
Best to work with Abhishek again
"Given the rhythm and greatness of Dhyan Chand's life achievements, there is no one better to direct a film than Abhishek and I think working with Abhishek again after Sonchiraiya is an absolute thing," said Ronnie Screwala. Happiness. "Dhyan Chand is the biggest icon of Indian sports, which unfortunately today's youth do not know. There can be no story bigger than Dhyan Chand and I can't wait to bring this film to the audience."
Also read-
New song from the movie 'Coolie No. 1' released, the video song shows 'Romance Ho To Monalisa Like'
Like Dilip Kumar and Raj Kapoor, Shah Rukh Khan has an ancestral home in Pakistan, read how King Khan's family settled in India