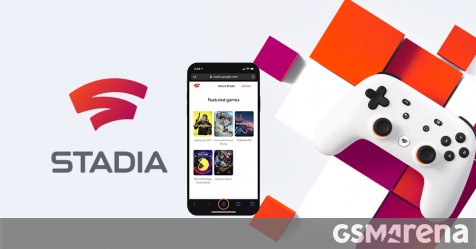 Almost a month after announcing its web app for iOS and a year after the service was launched, Google Stadia is now up and running on iPhones and iPads. For now, the platform is only supported on Apple's Safari web browser and you will need to be on the latest build of iOS 14.3 / iPadOS 14.3 on your device to gain access.
Access to the game catalog and the entire game is done directly in the browser once you log into your account. Google also recommends adding a web link on your home screen for a better experience. You will be able to play all games via touch controls directly on your device. Google's Stadia Controller, Sony's DualShock 4 Controller, and Microsoft's Xbox One Controller are also officially supported.
Apple did not allow a proper Stadia app as it believed it violated the App Store terms and conditions. Nvidia's GeForce Now followed a similar approach to Google Stadia when it launched its web app last month, while Microsoft's xCloud service was blocked by Apple, though it will also arrive as a browser app in the spring of 2021.
Google Stadia is currently available in over 22 countries including UK, US, Austria, Belgium, Canada, Denmark, Finland, France, Germany, Hungary, Italy, Ireland, Netherlands, Norway, Poland, Portugal, Slovakia, Spain, Sweden, Switzerland and the Czech Republic.
source