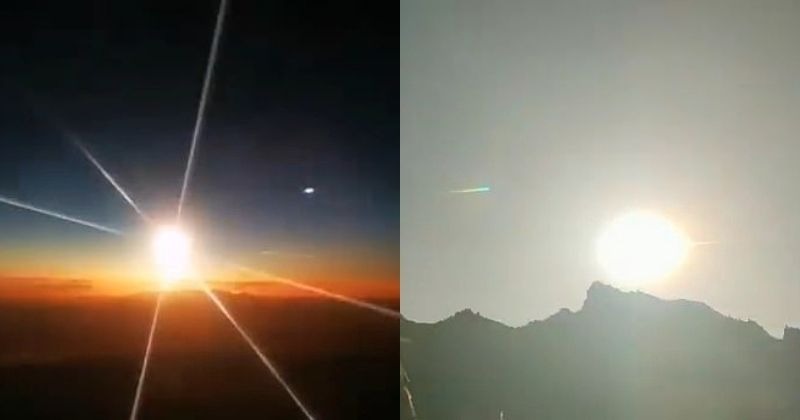 It's the year to be happy, go la la la la la la.
No. Not really. It has been a very difficult year, for almost everyone. However, as if to remedy all the crappy things that have happened, we have had some very interesting celestial events.
From meteor showers to eclipses, and then to the great conjunction of Jupiter and Saturn.
While this may not exactly be at the top of the list, things falling out of space aren't really trivial.
On December 23, around 7:00 am, a giant fireball was seen darting across the sky and plunging towards the earth; He reportedly landed in China. It obviously piqued the interest of the locals who filmed the incident.
Experts believe the object was a fireball that dropped several meteorite fragments in the area, as reported by UNILAD. Chinese social media was also inundated with comments on loud outbursts heard throughout the duration of the event.
A fireball is an extremely bright meteor that explodes into the atmosphere. Wikipedia defines it as a fireball as bright as the full moon, and is generally considered a synonym for fireball.
The China Earthquake Networks Center said the suspected fireball landed near the border between Nangqian County and Yusu County and recorded the incident. Daily mail quoted, local witness Dan Ba ​​said: "It started very small, but three minutes later it became very big and bright." Ba was taking his son to school when he attended the event.
The suspected crash of the fireball, although loud and surprising, did not injure anyone.
It seems the skies are throwing interesting puzzles for you to crack.