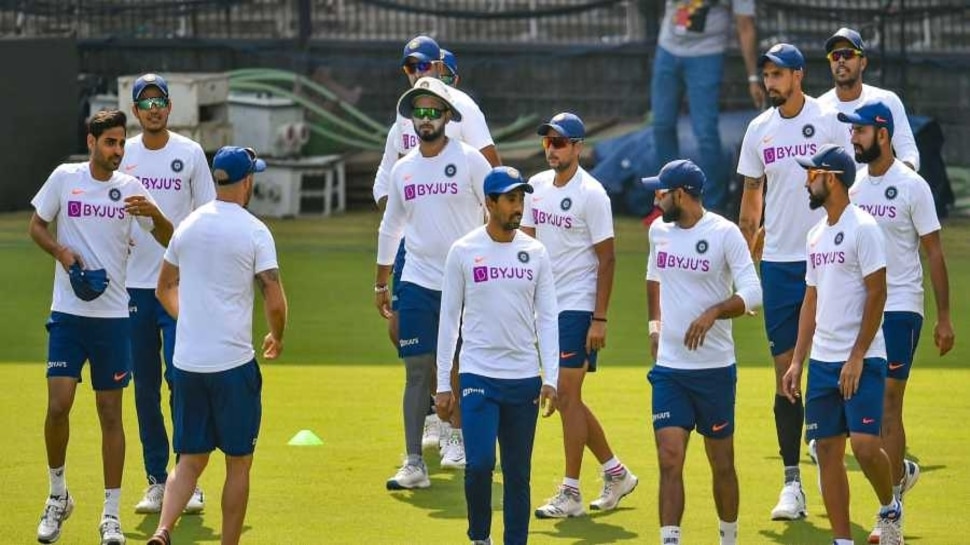 New Delhi: Australia After a humiliating defeat in the first Test against Australia, the Indian team will have to return to the Melbourne Test. In the absence of Virat Kohli, there will be a lot of pressure on the team, in which case the visitors will have to push to make the Test series right. However, looking at Team India's playing XI, it does not seem that the team management will be afraid of defeat.
Team India is in a weak batting line
Earth shows in poor form have been dropped from the team. Now the pair of Shubman Gill and Mayank Agarwal will open. After which Test expert Cheteshwar Pujara will bat at number three. At number four, Virat Kohli was on the field, but will now be replaced by Ajinkya Rahane. After which Pant, Hanuma Vihari and Jadeja will come to bat.
Ajinkya Rahane apologized for the big mistake, Virat Kohli gave such an answer
This means that no experienced batsmen have been included in the team in place of Virat Kohli. While the team had a good chance to try KL Rahul instead of Kohli and Hanuma Vihari could be rested in this match.
KL Rahul has played 36 Tests for the Indian team so far, in which he scored 2006 runs. Meanwhile, Rahul has scored 5 centuries and 11 half centuries. While Vihari has scored 576 runs in 10 matches. During which time he has scored 1 century and 4 half centuries.
Saha out of the team after a match performance
Watching this playing XI has raised big questions on team management. Hanuma Vihari could not do much in the Adelaide Test, scoring 16 in the first innings and 8 in the second innings. In such a situation, KL Rahul (KL Rahul) may get a chance, who is much more experienced than him.
Maybe Hanuma Vihari wants to give the team a second chance, but then the question arises as to why this opportunity was not given to Saha (Growing Saha).
Is team injustice in India? Gautam Gambhir announced
Pant was selected in the playing XI instead of being unable to perform in just one match. While Saha's experience is more than Pant.
Seriously accuses team management
Gautam Gambhir has also questioned the decision to remove Saha (Wriddhiman Saha) from the team. He said the Indian team management has created 'insecurity' among the players.
"If Pant fails in the next two matches, will he do the same?" It is unfortunate that Saha played only one Test in the series and was dismissed.