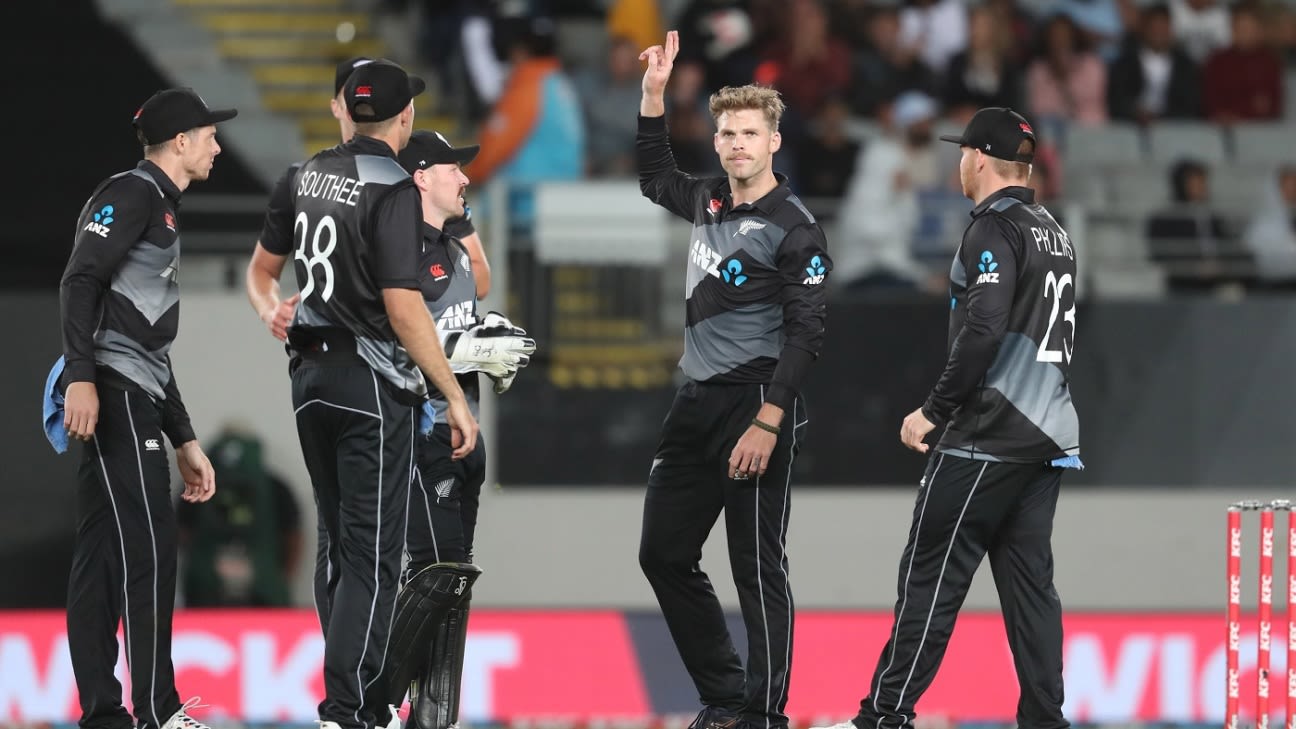 news
Coach Gary Stead was hoping the pacer would be back on the pitch before the end of the season
New Zealand are confident that injured pacer Lockie Ferguson, who has been excluded from the Pakistani series at home, will be back on the pitch before the season ends. Ferguson has been diagnosed with a partial stress fracture in his lumbar spine and will require four to six weeks of rest before returning to training, according to a news release.
Following his IPL stint in Dubai, Ferguson played in the three-game T20I series against the West Indies – where he collected seven wickets – when a left-sided back injury emerged and subsequent scans confirmed the partial fracture. While he will not need surgery, he will need to undergo a period of rest and rehabilitation before considering returning to play. He is also unlikely to show up in Auckland for the full Super Smash season which runs from late December through the February 14 final, the statement said.
"We all really feel for Lockie," said New Zealand manager Gary Stead. "Injuries are certainly part of our sport, but getting something like that when you're at the top of your game is particularly disappointing. The pace and skill he has been able to consistently produce has made him one of the best white-players in. bowls around the world and a huge resource for Blackcaps.
"Lockie has a great attitude and I know he's ready for the fight, so he'll be stuck in rehab and we're still confident he'll be back in the park at the end of the summer."
As exciting as it is to be a fast, fast pitcher, Ferguson has already felt the tension he puts on his body. He endured a tough first stint with the whites during his test debut against Australia in Perth last year, a calf problem reduced his bowling outing to just 11 overs in the first inning and left him out of the rest. tour and subsequent home tests against India. He was also not part of the recently concluded West Indies test team.
New Zealand's home season includes a five-game T20I tour of Australia in February, before concluding with a visit to Bangladesh in March.