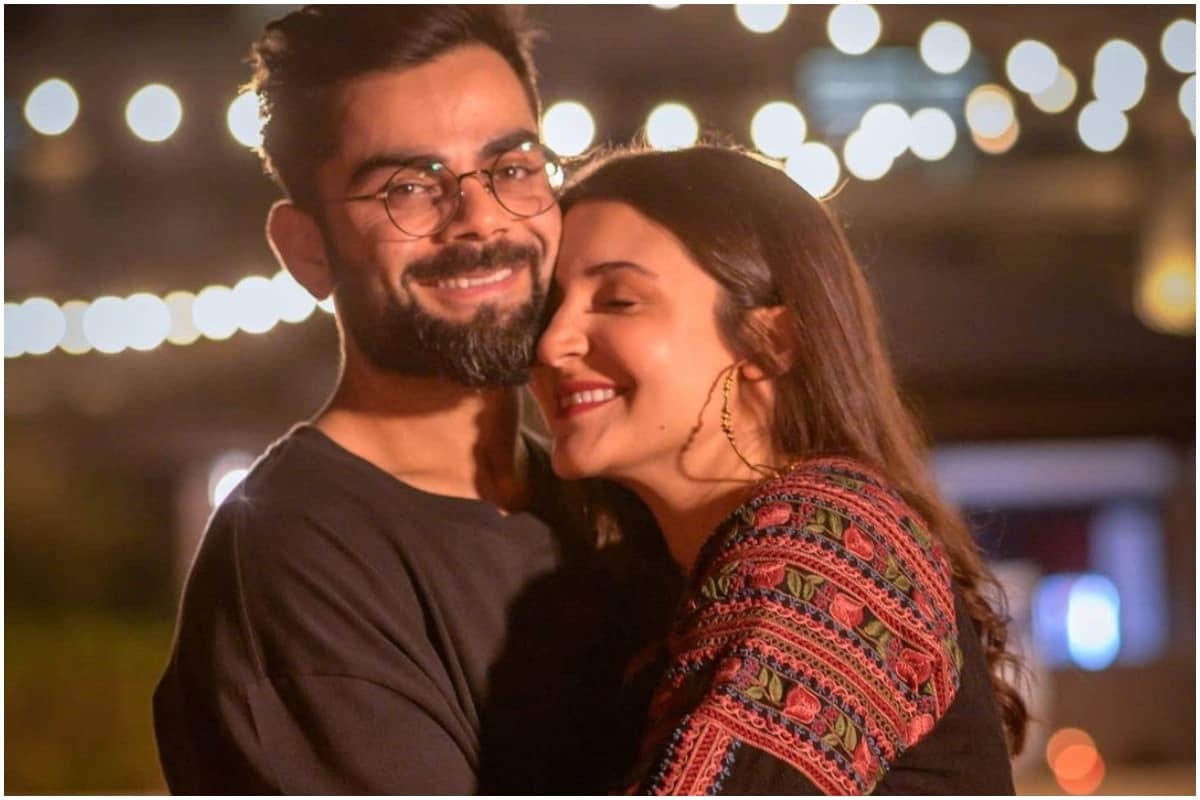 New Delhi.
Indian captain Virat Kohli has returned from an Australian-Australian tour to give birth to his first child. His wife and Bollywood actress Anushka Sharma is set to become a mother in January. Fans have been criticizing Kohli on social media when he was questioned by former India captain Sunil Gavaskar (Anushka Sharma) on his father's leave. Former Indian opener Sunil Gavaskar has said that the rules for different players in the Indian dressing room are different. Citing the example of India's new bowler T Natarajan, Gavaskar said that Captain Kohli is discharged for the birth of the first child but Natarajan, who became a father during the IPL, has not yet got his daughter's face.
Gavaskar accused the Indian team management of discrimination
Sunil Gavaskar in his article written in Sportstar has said that T. Natarajan became a father for the first time during IPL plays. He was flown directly from Australia to the UAE. Seeing his superb performance, he was asked to stay in Australia as a net bowler till the Test series. Natarajan, who has done well in the T20 series, can't say anything because he is a new player.
Gavaskar said Natarajan would be able to return home in the third week of January and see his daughter for the first time only after the completion of the Test series in Australia. At the same time, Captain Virat Kohli returned just after the first test for the birth of his first child. In the next three Tests, Ajinkya Rahane will replace Kohli as the captain. Sunil Gavaskar also cited the example of Ravichandran Ashwin and accused Team India's management of discrimination. He said that Ashwin has been ruled out of the next match due to his poor performance in just one Test when the established batsmen do not. Ashwin will have to pay the price for his release. "If I don't believe, then you can ask Ashwin and Natarajan," Gavaskar said.
Many criticized the former Indian captain on Twitter after Gavaskar questioned Kohli. Many are wondering whether cricket pundits unnecessarily question Kohli. A Twitter user wrote, "I disagree with Gavaskar. No one is forcing Natarajan to bowl in the net. Natarajan knows this is his chance. Kohli's return is his personal issue. Cricket is a part of his life, not his whole life." . "
Disagree with Gavaskar.

No one is forcing Natarajan to bowl in the net. He realizes that it is a step for him. It is a personal choice for Kohli to decide to go back. Cricket is his business, a part of life, not his whole life. If it renders it unfit to play, make sure, fire it. https://t.co/cr1QUw3kGc – Kartikeya Tanna (@Kartikeya Tanna) December 24, 2020
Another Twitter user said, "Kohli has enjoyed the same pleasures in world cricket as Sachin Tendulkar. Did he have the guts to inquire when choosing several international series?
With all due respect to Gavaskar, Kohli enjoys the equivalent of Sachin Tendulkar in world cricket, and is an automatic choice whenever he is available. This # Natarajan https://t.co/U96qCP6yYb

– Satish (Perfect_Indian) December 24, 2020
Does Sunil Gavaskar talk nonsense … doesn't he realize, even Rohit Sharma came home for the birth of his child … always unnecessarily targeting Kohli

– Jason D'Souza (jdnats) December 24, 2020
Also read:"Kohli was released but Natarajan has not been able to see his daughter yet," Gavaskar said angrily to Team India.IND vs AUS: Former Indian cricketer Virat Kohli speaks on paternity leave, before national dutyHowever, many have also praised Gavaskar for speaking out. Cricket fans believe that Kohli should stay with the team as a leader after the embarrassing defeat at the hands of the Australian Australian team at the Delayed Oval. Former India cricketer Dilip Doshi has also said that Kohli should stay with the team. National duty is first.
I think Sunil Gavaskar is exactly what he wrote about in Natarajan and Virat Kohli. In the Indian team, the rules and the leaves are different between different person or player.

– Palak Parashar (@ Palakparashar 5) December 24, 2020
The second Test match of the Border-Gavaskar Trophy between India and Australia is to be played in Melbourne. KL Rahul can be included in the team in place of Virat Kohli. The Boxing Day Test match could see a lot of changes in the Indian team.