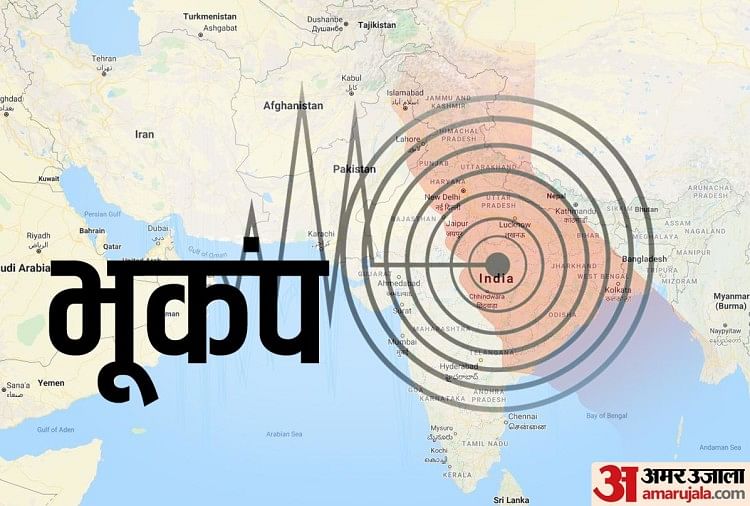 News Desk, Amar Ujala, New Delhi
Fri, 18 December 2020, 12:36 AM IST, updated
The quake struck Delhi at 11.45 pm. According to news agency ANI, tremors were felt in some parts of Delhi. The quake measured 2.2 on the Richter scale in the NCR. There were no immediate reports of injuries or severe damage.
The tremors were felt in parts of Delhi. pic.twitter.com/npGfEwuvaN
– ANI (UNI) December 17, 2020
Let me tell you that earlier this month, there was an earthquake in Delhi-NCR, the epicenter of which was Ghaziabad. On December 2, a magnitude 2.7 earthquake shook Alsubah Delhi-NCR.
There have been more than 10 earthquakes in Delhi since the lockdown and their epicenter has been around the NCR. Scientists have recently predicted a major earthquake in the Himalayas and said that a major earthquake could occur at any time along with a series of earthquakes in the Himalayan range. Its intensity can be eight or more on the Richter scale.

Scientists claim that it could wreak havoc on the densely populated countries around the Himalayas, and that the capital, Delhi, will remain in its grip. However, it is not yet known when the quake will strike. Scientists believe they are expected to arrive in the next 100 years.
Similar claims have been made in previous research
Supriya Mitra, a professor in the Department of Earth Sciences at the Indian Institute of Science Education and Research in Kolkata, also considers the research appropriate. According to Mitra, some previous research has also pointed this out.
However, it is impossible to predict when such a strong earthquake will occur. Previous studies have been evaluated based on satellite imagery, but this research has defined the timing and magnitude of prehistoric earthquakes based on geology, he said.
Delhi will also be shocked
According to research, the quake will be so strong that the capital city south of the Himalayan region will also feel the shock.
Some mild earthquakes in northern India in the last six months
There have been several mild earthquakes in the last six months in northern India, which supports the possibility of a major earthquake in the Himalayan region. According to scientists, many such small earthquakes are a sign of great destruction.