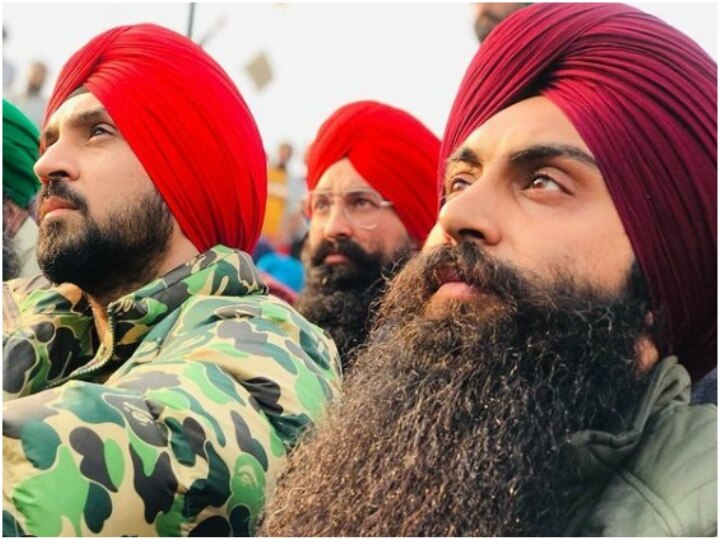 Punjabi star Diljit Dosanj is supporting the farmers' movement. They are openly expressing their views on social media and speaking openly in support of the peasant movement. The matter has also been discussed on social media with Bollywood actress Kangana.
Now Diljit Dosanjh has shared a picture on social media, through which he has tried to say how much trouble the farmers are facing during the agitation. There are different reactions on social media to this picture. The picture shared by Diljit Dosanjh is very much in the news on social media.
Sharing this picture, he wrote, "Teriya tu jaane baba, people are seen as terrorists in this, human name di wei koi chandi andi yaar" can be seen. In which clothes can be seen hanging on the wire on the sidewalk. So far more than 7,000 people have retweeted this picture. While more than 62 thousand people have liked. Diljit Dosanjh shared the photo on his Instagram account in addition to Twitter.
Teriyan Tu Jaane Baba ????????

Ah Rab Lok Ana New Terrorist Lagde Ne ????????

Insaniyat Naam Di V Koi Cheez Handi Aa Yaar .. pic.twitter.com/TownelIciR

– Diljit Dosanjh (DiljitDosanjh) December 17, 2020
Many people, including Bollywood actress and social activist Swara Bhaskar, have reacted to the picture. Swara Bhaskar commented on the picture and wrote that it is heartbreaking.
Heartbreaking ???????? https://t.co/FiLDvBCEkL

– Swara Bhaskar (@Reliswara) December 17, 2020