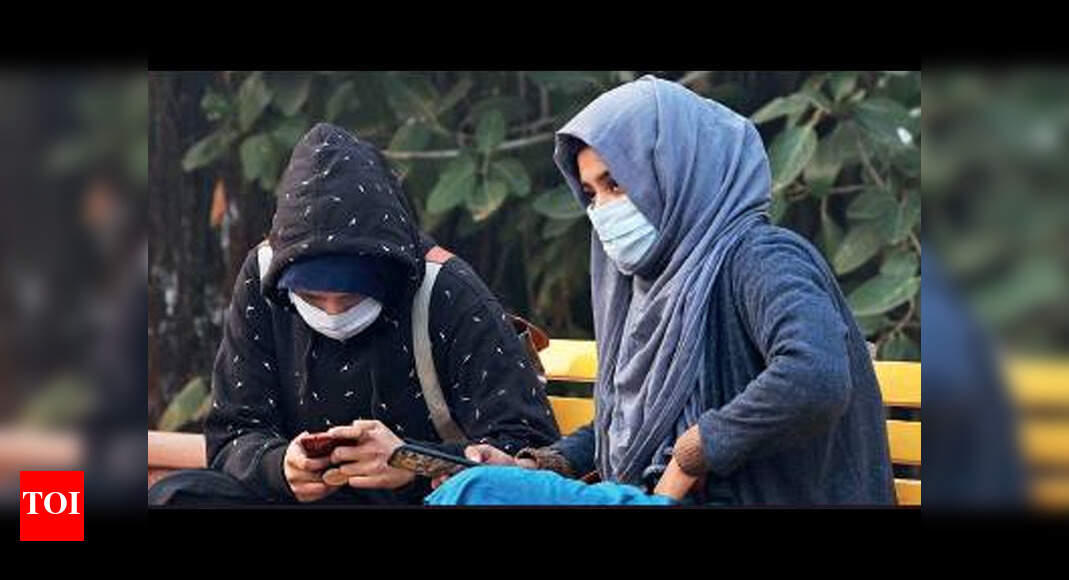 NEW DELHI: A "cold and intense day" was recorded on Thursday with the capital having its lowest maximum temperature this winter at 15.2 degrees Celsius, seven degrees below normal. Cold wave conditions also prevailed in parts of Delhi. Both cold day and cold wave conditions will continue in parts of the capital on Friday.
The Delhi base observatory, Safdarjung, recorded a minimum temperature of 4.6 degrees Celsius, three notches below normal, while the Ridge station recorded the lowest minimum at 3.5 degrees Celsius, followed by 3, 8 in Ayanagar. In Palam, the maximum temperature dropped to 13.2 degrees Celsius and 13.7 in Jafarpur. This season's previous lowest high was 18.5 degrees Celsius on Tuesday.
Kuldeep Srivastava, scientist in the Indian Meteorological Department (IMD) and head of the Regional Center for Weather Forecasting, said: "Parts of Delhi have seen cold wave conditions and cold day conditions have been recorded in most places." . No respite is expected in the next 48 hours, with the likely high rising around Sunday, he said. The forecast for Friday shows that the maximum could be around 16 degrees Celsius, while the minimum could be around 4.
The IMD declares a cold day when the maximum temperature is four or more degrees below normal while the minimum temperature is below 10 degrees. On a "hard cold day", the maximum temperature is six degrees or more below normal. A cold spell, meanwhile, is recorded when the minimum temperature is four or more degrees below normal.
A low high has a greater impact during the day, while a low low reflects a cold night, Srivastava said. Both conditions prevail throughout Delhi-NCR.
A mix of factors is keeping maximum and minimum temperatures several degrees below normal, he said. "We are receiving cold winds from the mountains where the snow has fallen. These icy winds are reaching the capital at good speed. While their impact is generally reduced by the Punjab and Haryana, the upper fog prevails there, which keeps these winds equally cold "even in Delhi, Srivastava said.
Additionally, sunlight does not fall vertically between December and February, slowing the warming process, Srivastava added.
Delhi experienced an equally cold December last year, with the highest falling to 12.2 degrees Celsius on December 17 and 12.9 on December 18. On December 31, the high was 9.4 degrees. Strong winds kept Delhi air in the "poor" category on Thursday, with an air quality index of 256, CPCB says.