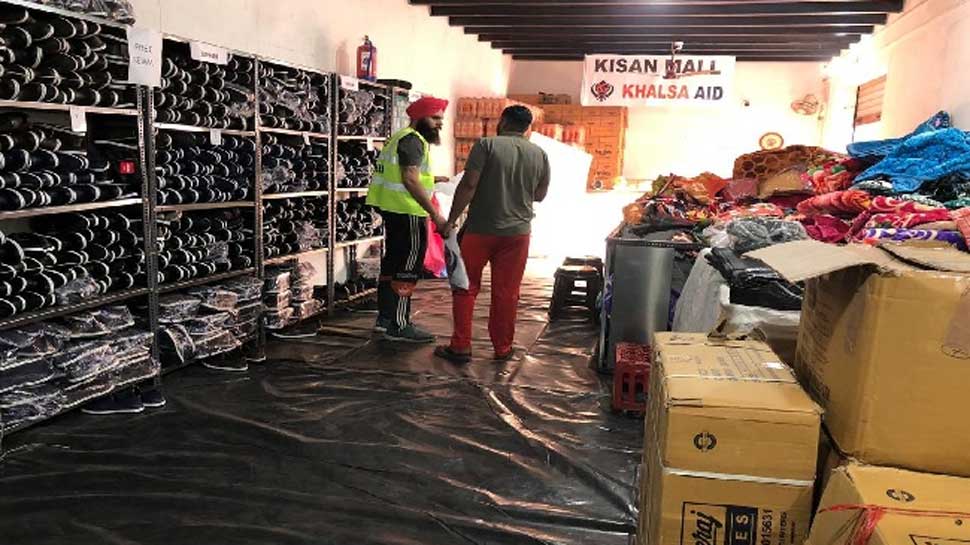 New Delhi: A month of farmers' protest against the agricultural law has come to an end and farmers are living on all the borders of Delhi. Meanwhile, in view of the plight of the farmers present at the Tikri border in Delhi, a non-governmental organization, Khalsa Aid, has set up a Kisan Mall.
What to find in Kisan Mall
Kisan Mall (Kisan Mall), established by Khalsa Aid, provides all the necessities to women from daily use to farmers. Gurcharan, a member of Khalsa Aid and store manager, reported that toothbrushes, toothpaste, soap, oil, shampoo, Vaseline, comb, mufflers, heating pads, knee caps, thermal suits, shawls and blankets were found in Kisan Mall. Huh.
Live tv
ALSO READ- DNA Analysis: Has Rahul Gandhi taken steps to harm the peasant movement?
Goods will be provided free of charge
Store manager Gurcharan said all the goods available at Kisan Mall are provided free of cost. He said that this arrangement has been made keeping in view the needs of the farmers so that they can get all the goods in one place and they do not have to go anywhere.
Farmers are given tokens
Gurcharan said, "We issue tokens to the farmers with the help of volunteers so that they can buy any goods from the farmers." We distribute more than 500 tokens every day. The manager of the mall said, "We have put up a list of items and the volunteers of Khalsa Aid provide the goods as per the requirement of the farmers."
First Khalsa Ade massaged
Earlier on December 11, a 25-foot mass ager machine was installed at Tikri Border by Khalsa Aid. Apart from this, the organization had installed 400 beds and washrooms as well as geysers in water-proof tents.
The farmers' demonstration has been going on for 30 days
Explain that the farmers' protest against the Articulture Act has been going on for 30 days and the farmer is adamant with the demand to return the law. Although there have been several rounds of talks between the farmer and the government during this period, no results have been reached yet. The agitating farmers have made it clear that they do not want reform and discussion is not possible without withdrawing agricultural laws. Along with this, farmers are demanding that the government legislate on MSP. On the other hand, the government is trying to say that the new law is in the interest of the farmers and most of the farmers understand it.
Video