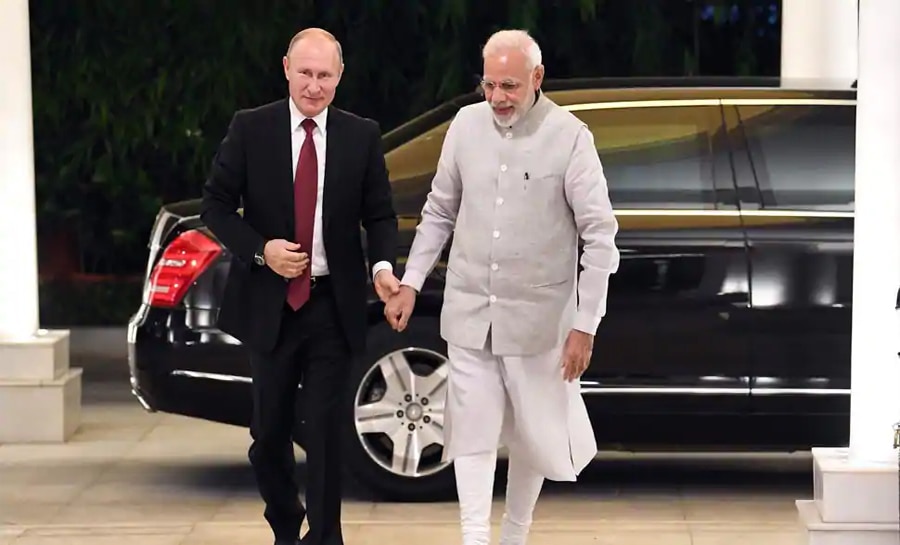 Beijing: Strong ties between India and Russia have always been in China's sights. He tried on several occasions to widen the gap between the two countries, but could not succeed. Now, once again, China has begun to carry out its own conspiracy. With the news of the cancellation of the annual India-Russia summit, China has started poisoning. A spokesman for the Communist Party, referring to the summit in the Global Times, said relations between India and Russia were strained.
The distance is increasing
This is the first time since 2000 that a summit between India and Russia (India-Russia) has been postponed, a Global Times editorial said. This is a clear indication of the rift in relations between the two countries. The newspaper further writes that some analysts believe that Russia and India are not only allies, but their relationship is far ahead of the alliance. There is no conflict of interest between the two. At present, the strategic relationship between Moscow and New Delhi has been stable. However, the peak cancellation suggests something else.
Also read – Pope Francis re-wearing hot pictures of model Dale in swimsuit, model says – 'I mean I'll go to heaven'
Dispute many issues
The editorial said that both Russia and India have said that this year's conference was canceled due to the Corona virus epidemic, but could not hide the ongoing dispute between the two countries on some important issues. The concerns of the two parties are different and the views on each other's diplomatic policies are also different. Moscow feels that New Delhi and Washington are getting closer to Washington. This has affected their relationship.
America pushed
The Global Times says India's U.S. With the growing proximity, the conventional arms trade between Russia and India has suffered a severe setback. Russia imports more than half of India's weapons, but the United States has recently stepped up pressure on India to refrain from buying weapons from Russia. Chinese media also said that while addressing a think tank in Moscow on December 8, Russian Foreign Minister Sergei Lavrov accused US-led Western countries of turning India away from Russia.
Vladimir Putin is known
The Chinese newspaper also claimed that Russian President Vladimir Putin had pointed out the deteriorating relations with India at the 17th annual meeting of the Valdai International Debate Club in October. Putin mentioned China, Germany, Brazil and South Africa, but said nothing about India. It shows that Russia is annoyed with the growing influence of 'Uncle Sam' in India. Let us know that China is constantly trying to improve its relations with Russia. He wants to widen the gap between Russia and India. Now that the summit between the two countries has been canceled, it has a chance to execute its negative plans.
Video