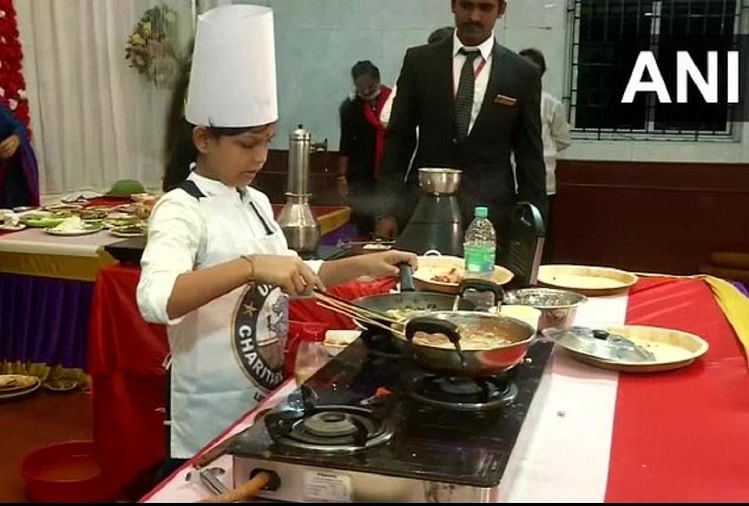 News Desk, Amar Ujala, Chennai
Updated Wed, 16 December 2020 07:09 AM IST
In Chennai, the capital of Tamil Nadu, a girl Lakshmi Sai surprised everyone with her tremendous cooking performance. Lakshmi has made her name in the 'Unico Book World Records' by cooking 46 dishes in just 58 minutes.
Tamil Nadu: A girl in Chennai yesterday broke the Unico Book World Record by cooking 46 dishes in 58 minutes. S.N. Lakshmi Sai Shree said, "I learned cooking from my mother. I am very happy". pic.twitter.com/AmZ60HWvYX

– ANI (UNI) December 15, 2020
S.N. Lakshmi Sai said that I am my mother's daughter because she taught me to cook. Today I am very happy and proud.