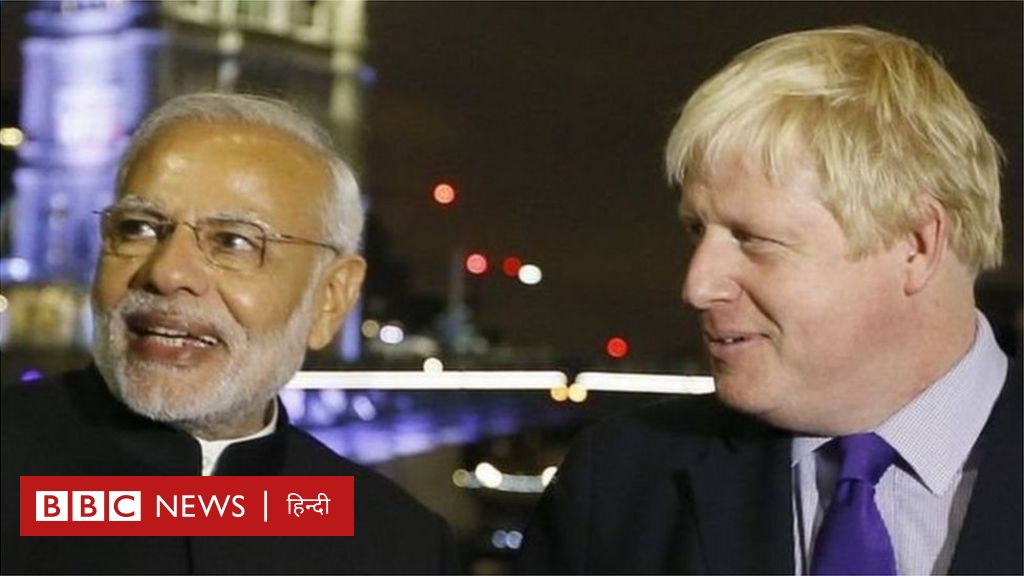 Salman Ravi
BBC correspondent
Following the post-Brexit deal between Britain and the European Union (EU), the UK has now paved the way for 'free trade' with other countries, including India.
On the last day of the year i.e. 31 December, Britain will be formally excluded from the realm of EU trade rules. But now that the agreement has been reached, trade between Britain and the EU will continue without any taxes.
The main focus of the two-thousand-page agreement is now on trade, and traders from the European Union and Britain have breathed a sigh of relief following the tax-free agreement.
India is also closely studying the agreement. By the way, diplomats and international trade watchdogs believe that there is nothing new in the agreement between Britain and the European Union, because even before that there were traders doing business without taxes and they will continue to do so.
What is in the contract?
Experts say the agreement was a formality, which does not create chaos after December 31.
Manoj Joshi, a senior journalist familiar with strategic and foreign affairs, says the agreement needs to be fully understood. However, he says this has nothing to do with India.
He says, "In this agreement, there is talk of fishing at sea and a settlement of legal issues between the EU and Britain. Britain does not want to have an EU court there. So this agreement is important for that."
He says as long as there are no questions about visas or how people of Indian origin live, there will be no difference with India, there is no policy. He says there is nothing more to think about for India right now.
During a visit to India by UK Foreign Secretary Dominic Robb on the 15th of this month, a two-year roadmap was discussed between the two countries to promote 'free trade' between Britain and India.
Both countries have called it an 'ambitious road map'. This will have to be sealed during British Prime Minister Boris Johnson's proposed visit to India next month.
During bilateral talks between the two countries' foreign ministers, Dominic Robb and S. Jaishankar, Britain also made it clear that it wanted to further strengthen its trade relations worldwide after Brexit. Especially in the Indo-Pacific region.
Free trade between India and Britain
India is also serious about trade relations with Britain and wants to pave the way for 'free trade' between the two countries. Yet Britain was bound by the rules of the European Union.
Harsh V Pant, an expert on foreign affairs and a professor of international relations at the Kings India Institute, says India has always seen Britain as a "gateway" to trade with EU countries. Is. Most of the Indian businessmen looking for markets in Europe have always had Britain as their base and run their business in Europe.
According to Harsh Pant, the agreements reached between Britain and the European Union will not make any difference to India. But it will pave the way for free trade between India and the UK.
"India will make a difference when it comes to policy in the service sector or in the financial sector. However, with the agreement between Britain and the European Union, Britain can now openly formulate trade policy with India. India can take advantage of that. "
By the way, India invited British Prime Minister Boris Johnson to be the chief guest on the occasion of Republic Day, which Johns also accepted. Meanwhile, there is also talk of agreeing to a trade agreement. There is a lot of curiosity in the Indian business community about Johnson's visit.
By the time Johnson arrives in India, Britain will be out of the European Union. He will then have the freedom to do business with other countries according to his own country.