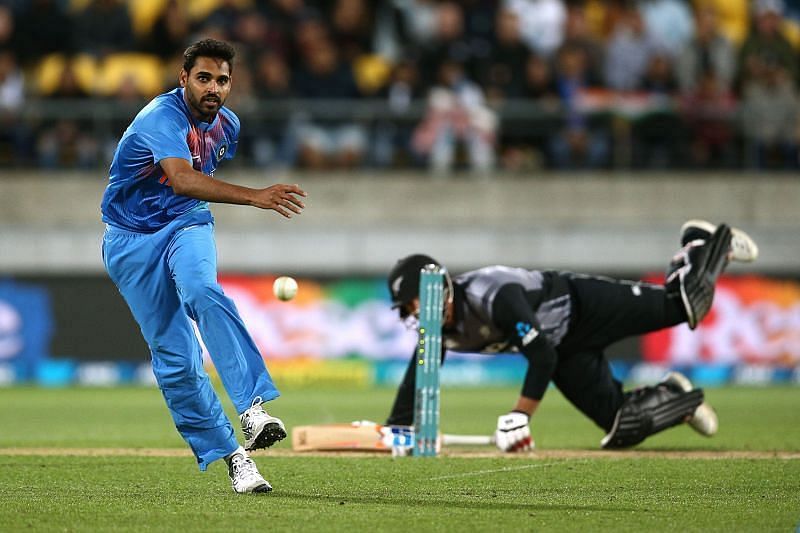 Veteran Indian fast bowler Bhuvneshwar Kumar has been ruled out for six months due to injury. He will be able to return to the cricket field from IPL 2021. Bhuvneshwar Kumar was injured during IPL 2020 and that is why he was ruled out of the entire tournament. Now he is likely to return to the next IPL.
Bhuvneshwar Kumar is currently undergoing rehabilitation at the National Cricket Academy in Bangalore and his rehabilitation will end in January 2021. In an exclusive conversation with INS, an official involved in the matter said that Bhuvneshwar Kumar will be fit during the IPL as he has been out for 6 months.
Bhuvneshwar Kumar has also not been included in the Uttar Pradesh squad for next month's Syed Mushtaq Ali Trophy. Although this domestic season will be short, the Indian team is scheduled to play a home series against England before IPL 2021.
Also read: 3 occasions when Indian players gave a delicate answer to sledging
Sports physiotherapist's reaction to Bhuvneshwar Kumar's injury
Heath Matthews, a sports physiotherapist associated with the Mumbai Indians, said Bhuvneshwar Kumar appears to be suffering from a "classic injury". I said something,
The problem with fast bowling is that it affects your body a lot. Bhuvneshwar Kumar has been very unlucky for the last few years and has suffered constant injuries. He is complaining of back strain, side strain and hamstring strain. He is facing problems in the lower back and this is where fast bowlers are facing difficulties.
Let us say that Bhuvneshwar Kumar has been suffering from an injury for some time now. This is the reason why he has not been able to play consistently for the Indian team and he has been in and out.
Also read: If Virender Sehwag had been replaced by Virat Kohli, he would never have returned from a tour of Australia – Coach A.N. Sharma
Published December 25, 2020, 09:23 IST