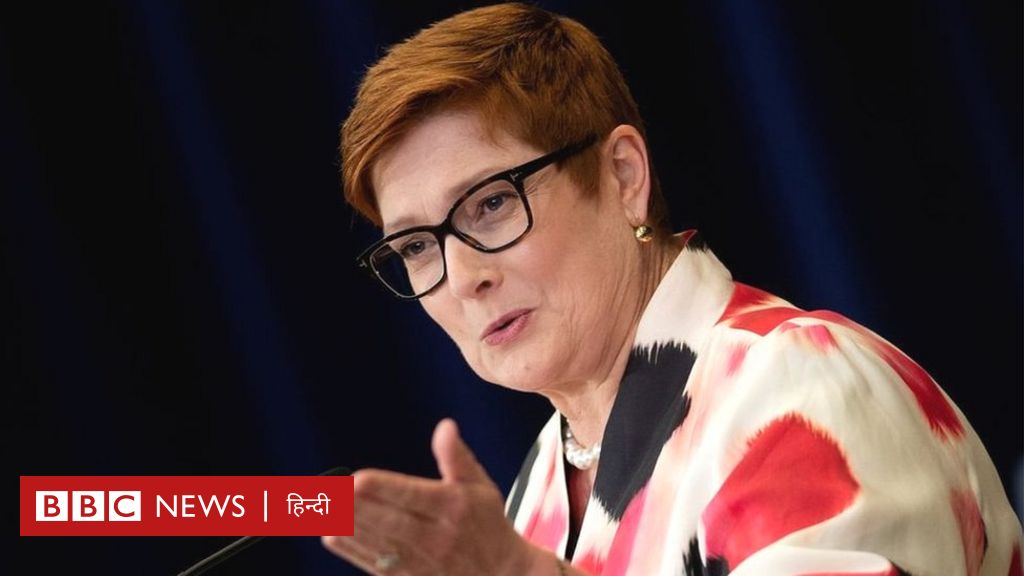 Amb Australia has canceled two agreements with China regarding its ambitious 'Belt and Road' project.
On Wednesday, Australian Foreign Minister Marais Payne announced the cancellation of four agreements with China, but there is significant discussion of two agreements in the Belt and Road project.
Interestingly, both of these agreements were signed with China in the years 2018 and 2019 by the province of Victoria, rather than Australia.
In December The Federal Government of Australia was given a veto power that it could overturn a decision taken by a province or university.
Reason for cancellation of contract
Foreign Minister Penn has issued a statement in which he explains the reason for the foreign policy.
He said: "I consider these four agreements to be contrary to Australia's foreign policy or our foreign relations.
On Thursday, Foreign Minister Penn reiterated the decision, saying it was aimed at ensuring stability in foreign relations and was not aimed at any country.
Penn said on ABC Radio's AM program that he had received news from various provinces about agreements with various foreign governments and that he had veto power for this under the new policy.
He said: "This plan is particularly focused on Australia's national interest. It aims to ensure the stability of our foreign relations throughout Australia and not specifically target any country."
He said Australia was committed to its relations with China and "we urge governments everywhere in the world to respect the decision-making power of our government."
China got angry
China had objected to the decision before it was announced on Wednesday.
Australia The Chinese embassy in Australia called it "another unjust and provocative step taken by the Australian party against China."
The Chinese embassy said in a statement that it showed that the Chinese government was not showing any sincerity in improving Sino-Australian relations.
The Chinese embassy said Australia's new move would further damage bilateral relations and would only end up hurting itself.
When did Australia-China relations deteriorate?
Relations between the two countries are still strained and began in 2018 when Australia banned Chinese tech company Khuve for a 5G network.
Australia was the first country to impose such a ban, followed by many Western countries.
The relationship was further strained when Australia asked the world community to independently investigate China for the corona virus epidemic.
After this, China took strict action against Australia and imposed several economic sanctions on its exports of alcohol and coal.
Australia Why didn't Australia settle for itself
China had demanded a national agreement with Australia for the 'One Belt One Road' project, but current Prime Minister Scott Morrison and former Prime Minister Malik Olum Turnbull did not agree.
But Victoria's Labor State Premier Dan Andrew signed agreements with China's National Development and Reform Commission in 2018 and 2019.
The head of the province of Victoria argued that he would bring Chinese investment into his province.
Some countries fear that the Belt and Road project could bring undesirable debt to developing countries and include the Pacific Island region.
What is 'One Belt One Road'
The Belt and Road Initiative or 'One Belt, One Road' (OBOR) is an ambitious project of China.
China considers this huge project a modern incarnation of the historical 'Silk Route'.
The Silk Route was a medieval route that connected China with the rest of Europe and the rest of Asia. Through this, business of all countries was done.
Today, China wants to build a network of roads, railways and sea routes around the world on a single line, through which it can easily do business from around the world.
Chinese President Xi Jinping talks about the progress of the whole world with this plan.
But many experts say that with this belt and road initiative, China wants to fulfill its dream of becoming a superpower. India is also opposing it.
If China succeeds in laying the rail network under its plan, it will make it easier to do business with the rest of the world.
On the other hand, experts from many countries, including India, have called it a deep-seated Chinese conspiracy.
He says China is really expanding its ambitions along the modern Silk Route. He wants to enslave all countries economically in the modern era on the lines of Western countries.