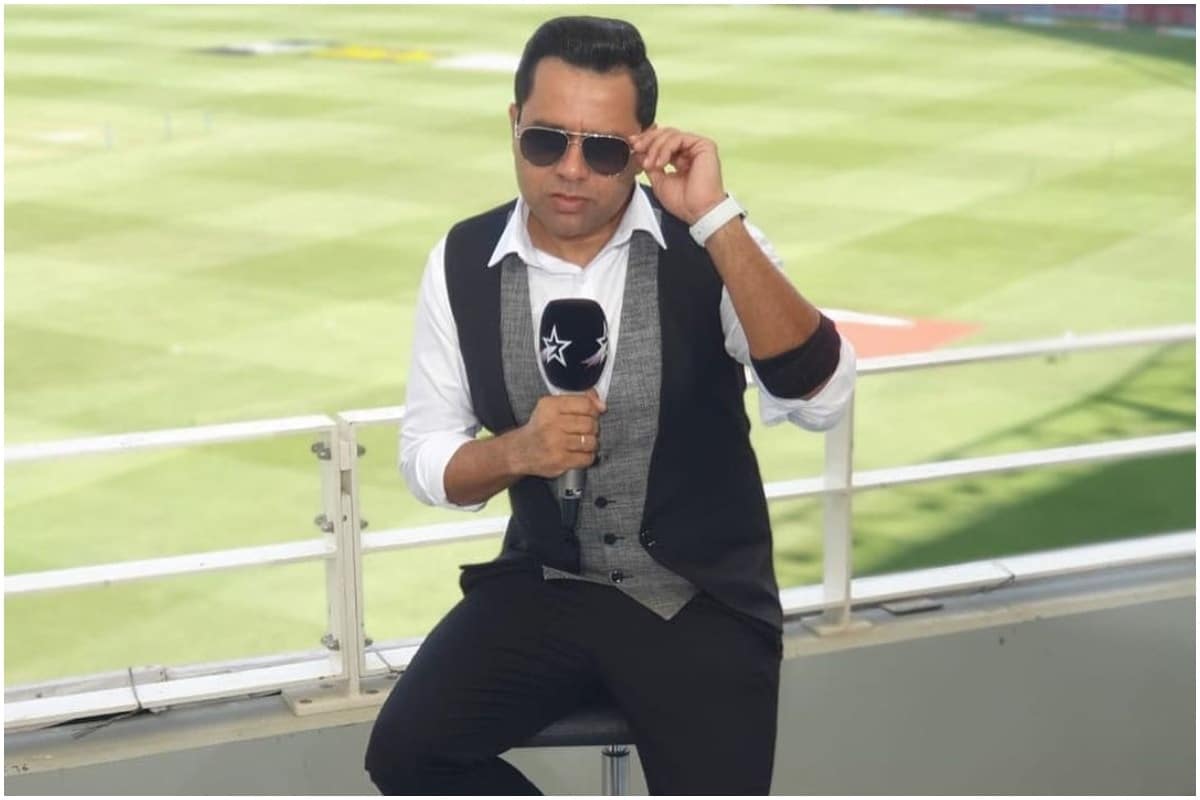 New Delhi.
Former Indian opener Akash Chopra has been selected as the Test XI of the decade in the late 2020s. Chopra has been considering the performance of players in the international circuit since 2011 and only two Indians have made it to this prestigious list. The former Indian opener has selected Alastair Cook as the opener in this playing XI. Chopra believes that when the history of Test cricket is written, Cook's name will be written in golden letters.
Currently famous cricket critic Akash Chopra has chosen South Africa's legendary batsman Hashim Amla as Australia's David Warner because he believes there are Warners in some sub-continents, especially in England and New Zealand. The record is not good.
IND vs AUS: Alan Border is concerned about Bumrah, says – it is necessary for India's victory
Akash Chopra has shared a video on his Facebook page about his election. "I chose Alastair Cook as the opener," he said in the video. He has scored 7531 runs in Test cricket this decade with 18 centuries and an average of 44.8. This is a big Test career and his name will be written in golden letters when the history of Test cricket is written.Steve Smith No. 3 batsman
He further said, "The second player I have chosen is Hashim Amla. David Werner's name was also mentioned here, but some things were against it. Their numbers are not as good as in England and New Zealand. Amla has scored 46 544646 runs at an average of 1 century and an 46. "The toughest number three has gone with Steve Smith instead of Chopra Route, who is the second highest run scorer this decade." According to Chopra, Smith is the best Test batsman of the decade and it is very important to stay in his lineup.
Virat Kohli occupied No. 4
It is not surprising that Virat Kohli is ranked No. 4 in Akash Chopra in the Playing XI of the Decade. Virat Kohli has scored 7240 runs in Test cricket this decade with an average of 27 centuries and 53. The Indian captain is followed by New Zealand captain Kane Williamson, who has scored 6515 runs in Test cricket in the last decade at an average of 21 centuries and 53.
Indian VS: Kapil Dev warns Indian bowlers, says – don't get too excited
Kumar Sangakkara became the wicketkeeper
Sri Lanka's Kumar Sangakkara has been included in the Akash Chopra Test playing XI of the decade, while England's Ben Stokes is in seventh position. Although Sangakkara did not play for a full decade, he has some incredible personalities in Test cricket. At the same time, stocks are a package on the other side. He needs to be included in the team, as he attacks with both bat and ball.
Ashwin-Herath have joined two spinners playing XI
Ravichandran Ashwin and Rangana Herath are the two spinners in the playing XI. Ashwin is very important in this format of cricket as he has taken 365 wickets in 71 matches. With this, he holds the record of taking 5 wickets to his name 27 times. At the same time, Rangana Herath has taken 355 wickets in 69 matches at an average of 26.3. He is 30 times 5 or more wickets faster.
Stan and Anderson have been selected for the fast bowling attack
Akash Chopra's quick attack in the Test XI includes South Africa's Dale Steyn and England's James Anderson. "There was a lot of competition here, but I went with Dale Steyn," Chopra said. He is 207 wickets quick at an average of 22 in 48 matches, including 11 five-wicket hauls. At the same time, James Andersen is 395 wickets faster than the average of 24. In this he is 19 times five wickets faster.
Akash Chopra's Decade Test XI:
Alastair Cook, Hashim Amla, Steve Smith, Virat Kohli, Ken Williamson, Kumar Sangakkara (wicketkeeper), Ben Stokes, Ravichandran Ashwin, Rangana Herath, Dale Steyn, James Anderson.