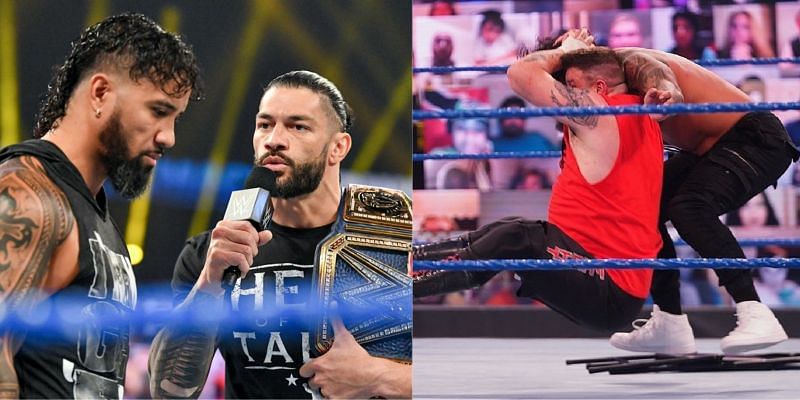 WWE's TLC PPV is very close. Now after just one episode, the company is going to host its big event. TLC PPV is held every year and it will be the main show of the company. In such a situation WWE would like to please the fans by making them better.
Almost all of WWE's events this year have been good. So everyone will be excited for the 2020 final show. The WWE has decided on some big matches. Roman Reigns is also a part of the match card during this time. Indeed, he is going to defend his Universal Championship against Kevin Owens.
Also read: – 4 reasons why WWE is planning a future match between Roman Reigns and Goldberg
This is going to be a TLC match and because of that this tremendous action can be seen. Will be excited for every match. WWE can also book it in the main event. Well, everyone will have a question in their mind as to how this match can end. So we'll talk about the 5 possible outcomes of the match between Roman Reyns and Kevin Owens for the Universal Championship in TLC.
5- Clean victory of Roman Reigns in TLC
The Roman Reigns were far more difficult to control. No superstar fell on them. Because of this, Rome emerged as the top heels. This match is going to be important for Big Dog. He can easily be seen winning here.
Kevin Owens is currently trying to give Roman a tough fight. Still, it would be difficult to stop the Roman Reigns inside the ring. Something similar can be seen in TLC PPV. Roman can win this match clean and he has many chances.
Also read: – 4 amazing WWE superstars who entered as viewers
Published 16 December 2020, 09:34 IST