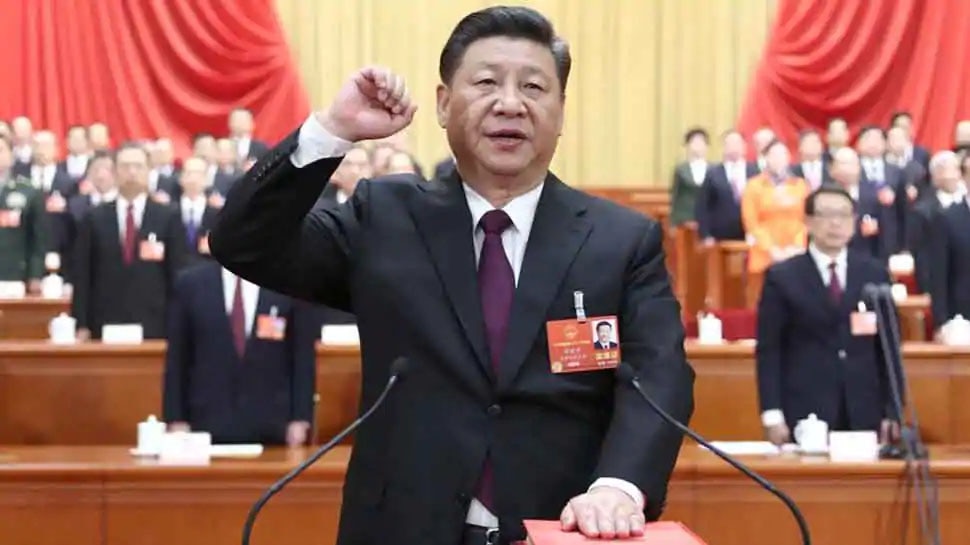 New Delhi: Trying to increase its dominance in the world, China is now expanding its spy network not only in India but in all countries. China's spy network has also been exposed in neighboring Afghanistan. Kabul police raided and arrested 10 Chinese spies who were gathering intelligence in the country.
NDS captures 10 Chinese spies from Kabul
According to sources, the National Directorate of Security (NDS) of Afghanistan for espionage and terrorist activities on December 10.China) Caught 10 people. All those arrested were working for China's intelligence agency. 2 of these people were in contact with the terrorist organization Haqqani Network. The Haqqani network is considered the scary face of the Taliban.
Afghanistan did not accept China's demand
Let us know that China is busy increasing its influence there amid the US withdrawal from Afghanistan. In such a situation, the revelation of the spy network has become a shame for them. The Chinese authorities influencing Afghanistan tried to suppress the case and free the Chinese citizens, but their demands were not heeded.
Amrullah Saleh will oversee the investigation
Separated after spy network revelations, Afghanistan (Afghanistan) President Ashraf Ghani has handed over the task of overseeing the investigation to First Vice President Amarullah Saleh before taking the matter seriously. Amarullah Saleh has been the former chief of the Afghan intelligence agency. He has considerable experience in investigating such sensitive cases.
Afghanistan gave an ultimatum to China
Amrullah Saleh met Wang Yun, the Chinese ambassador to Kabul, and briefed him on the detention of Chinese nationals. According to sources, Amrullah Saleh told the Chinese ambassador that he could pardon its citizens if China apologized in the matter. Failing to do so, his country will prosecute the accused.
The NDS arrested the investigators on December 10
According to the Hindustan Times, Li Yangyang, one of the arrested Chinese, had been working for the Chinese intelligence agency since July this year. He was reportedly captured by the NDS on December 10 from Kart-e-Char in western Kabul. Large quantities of ammunition and ketamine powder were recovered from him.
A female detective working at the restaurant was also arrested
During an interrogation of Afghan officials, Li Yangyang said he was gathering information on al Qaeda, the Taliban and Uighur Muslims in Kunar and Badakhshan provinces. The NDS also arrested a Chinese woman named Sha Hung based on information received from them. She worked in a restaurant in Shirpur, Kabul, gathering information. The NDS also found weapons and intelligence from Sha Hung's hiding place.
Investigators were trying to create a fake Weiger organization
During the interrogation of NDS officials, it was found out that both the Chinese nationals are linked to the terrorist organization Haqqani Network. Based on the information received from these two, 8 more people from different parts of Kabul have been arrested. According to Afghan agencies, the captured Chinese spies were trying to create a fake East Turkestan Islamic Movement (ETIM) organization. By doing so, he wanted to show people sympathy for Wigger or help them.
READ ALSO: US removes China from terror list, Beijing resents
China has suppressed Weiger Muslims as a threat to ETIM
Let me tell you that ETIM is a small separatist group of Uighur Muslims in China's Xinjiang province. The group's founder, Hassan Mahsum, was assassinated by Pakistani troops in 2003. Human rights activists say China is using ETIM's alleged threats to suppress the persecution of Weger Muslims. According to China, the UN Security Council has declared ETIM a terrorist organization. However, the U.S. last month excluded ETIM from its list of terrorist organizations.
Live TV